A Decarbonized Global Energy System by 2050 Could Result in Savings of $12 Trillion
Oxford University research shows a fast transition will provide 55% more energy services.
Transitioning to a decarbonized energy system by around 2050 will save the world at least $12 trillion compared to continuing our current levels of fossil fuel use, according to a peer-reviewed study by Oxford University researchers.
The research, published in the journal Joule, shows that rapidly transitioning to clean energy results in lower system costs than a fossil fuel system while providing more energy to the global economy and expanding energy access to more people internationally.
A 'Fast Transition' scenario, under which the study was conducted, shows a possible future for a fossil-free energy system by around 2050. It will provide 55% more energy services globally than today by ramping up solar, wind, batteries, electric vehicles, and clean fuels such as green hydrogen (made from renewable electricity).
The researchers analyzed thousands of transition cost scenarios produced by major energy models. They used data from 45 years of solar energy costs, 37 years of wind energy costs, and 25 years of battery storage. Conducted before the Russia-Ukraine crisis, the study takes account of fossil energy cost fluctuations using more than a century's worth of fossil fuel price data.
They found the real cost of solar energy dropped twice as fast as the most ambitious projections in these models.
The research also found that the costs for key storage technologies will likely fall dramatically. Hence, ambitious policies were needed to dramatically accelerate the transition to a cleaner, cheaper, more energy-secure future, bringing benefits to the economy and the planet.
"Past models predicting high costs for transitioning to zero carbon energy have deterred companies from investing and made governments nervous about setting policies that will accelerate the energy transition and cut reliance on fossil fuels. But clean energy costs have fallen sharply over the last decade, much faster than those models expected. Scaling-up key green technologies will continue to drive their costs down, and the faster we go, the more we will save," said Rupert Way, a postdoctoral researcher at the Smith School of Enterprise and the Environment.
The recent Renewable Capacity Statistics 2022 report by the International Renewable Energy Agency (IRENA) revealed that the renewable generation capacity increased by 9.1% to 257 GW in 2021 compared to the previous year, taking the cumulative global renewable generation capacity to 3 TW (3,064 GW).
India can cut its overall cost of electricity in half and reach net zero before 2050 by developing a 100% renewable energy power system, according to modeling by Finnish power conglomerate Wartsila and the Lappeenranta-Lahti University of Technology.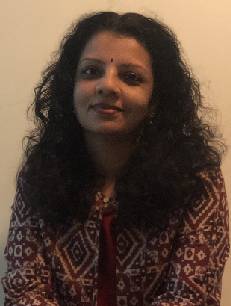 Vijayalakshmi is a staff reporter at MercomIndia.com. She has two decades of experience as an independent journalist and features writer, and her work is featured across various publications and genres such as business, food, and clean energy. More articles from Vijayalakshmi.
Get the most relevant India solar and clean energy news.