US Seeks Public Weigh-in for Lithium-ion Battery Recycling Program
A sum of $335 million has been allocated from Biden's Bipartisan Infrastructure Law
The U.S. Department of Energy (DOE) has issued a Request for Information (RFI) to help guide the implementation of $335 million in investments from President Biden's Bipartisan Infrastructure Law for lithium-ion battery recycling programs.
The RFI expands on DOE's May 2022 announcement of $3.16 billion in funding from the Bipartisan Infrastructure Law. This includes $3.1 billion for materials refining and production plants, battery cell and pack manufacturing facilities, recycling facilities, and $60 million to support second-life applications for batteries and new processes for recycling materials to be put back into the supply chain.
Responses to the RFI are due October 14, 2022.
The global lithium-ion battery market is projected to experience continued growth over the next decade. Battery costs have fallen more than 90% since 2008. DOE is working with the industry to build a robust and sustainable U.S. battery supply chain that will support increased market demand.
Batteries are critical to powering clean energy technologies—from energy storage for the electric grid to zero-emissions transportation. By expanding options for domestic production of zero-emissions transportation, in addition to achieving Biden's decarbonization goals, the reach will be wider and more jobs will also be added to the energy workforce.
The program will be executed in alignment with President Biden's Justice40 initiative.
DOE is seeking feedback from industry, recyclers, retailers, community organizations, tribes, and state and local governments to ensure future funding opportunities address the energy and transportation needs of all Americans.
"Battery recycling doesn't just remove harmful waste from our environment; it also strengthens domestic manufacturing by placing used materials back into the supply chain. Securing our supply chain will allow more Americans to benefit from the many clean technologies powered by lithium batteries," said U.S. Secretary of Energy Jennifer M. Granholm.
The U.S. government recently announced $56 million in funding alongside a new set of initiatives to augment the innovation in solar manufacturing and recycling. A fund of $26 million was allocated to finance projects to demonstrate how America's electricity grid can reliably run with clean energy resources.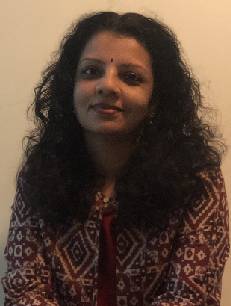 Vijayalakshmi is a staff reporter at MercomIndia.com. She has two decades of experience as an independent journalist and features writer, and her work is featured across various publications and genres such as business, food, and clean energy. More articles from Vijayalakshmi.
Get the most relevant India solar and clean energy news.