Tata Power Solar Systems (TPSSL), a wholly-owned subsidiary of Tata Power, has commissioned a 70 MWAC (101.6 MWDC) floating solar photovoltaic project for NTPC in Kayamkulam, Kerala. The project is ...
EDF Renewables North America, a wholly-owned subsidiary of the French utility EDF Group, announced that its three solar plus energy storage projects were awarded long-term contracts by the New York ...
Ministry of Environment Forest and Climate Change (MoEFCC) has stipulated that all coal-fired power generating units need to reduce harmful sulfurous gas emissions by retrofitting necessary pollution control equipment. The ...
Haryana Chief Minister Manohar Lal announced the budget for 2021-22. Provisions were made to set up 93 MW of solar projects, among other renewable and e-mobility plans. The Haryana Power ...
Kerala's Finance Minister Thomas Isaac announced a 50% reduction in motor vehicle tax for electric, fuel cell, and full hybrid battery electric vehicles (EV) for five years in the state's ...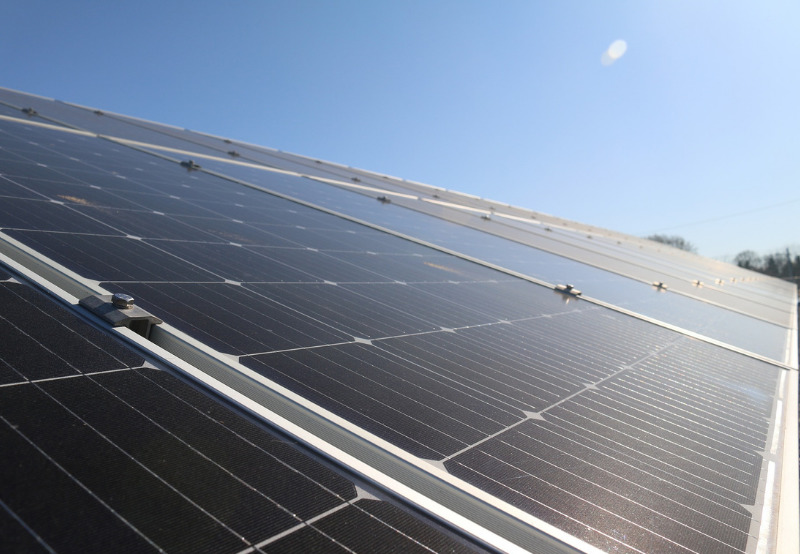 The Maharashtra State Cabinet has approved the draft policy 'Unconventional Energy Generation Policy 2020' to be adopted by the Department of Energy to promote non-conventional energy generation in the state. The agency ...
The Power Finance Corporation Limited (PFC Limited) has released a report with key findings on the performance of state power utilities in the country for the financial year (FY) 2018-19 ...
The Government of Andhra Pradesh has provided a state-backed guarantee for distribution companies (DISCOMs) to avail ₹66 billion (~$873.4 million) loan from the Power Finance Corporation Limited (PFC) and Rural ...
Gujarat's Finance Minister Nitinbhai Patel presented the state budget for the financial year 2020-21, which included a ₹9.12 billion (~$127.19 million) provision for a subsidy for solar rooftop projects and ...