Rajasthan, Haryana, and Punjab Lead Solar Pump Installations Under PM-KUSUM Program
Maharashtra was sanctioned the most number of pumps but only 5,822 were installed
Rajasthan, Haryana, and Punjab are the top three states with the highest number of solar pump installations under the Pradhan Mantri Kisan Urja Suraksha Evam Utthan Mahabhiyan (PM-KUSUM) program.
This information was shared by the Minister of State of New and Renewable Energy Bhagwanth Khuba in a written response to questions in the Lok Sabha.
The minister also gave overall installation details under the two components – B & C of the PM KUSUM program across India and the state-wise performance.
Under Component B, individual farmers will get government aid to install standalone solar pumps and solarize ordinary pumps of up to 7.5 HP (horsepower) capacity.
The Ministry of New and Renewable Energy's (MNRE's) year-wise target for Component B for 2021-22 was to install 600,000 pumps. A total of 359,461 solar pumps have been approved under Component B, of which only 123,180 pumps have been reported installed as of June 30, 2022.
Rajasthan topped the list with 44,340 solar pumps installed out of the 76,210 approved, followed by Haryana, which installed 36,793 out of 39,326 approved. Punjab ranked third on the list with 10,131 solar pumps installed out of 12,000 approved.
Next on the list were Madhya Pradesh, with 7,234 installations out of 57,000 authorized, and Uttar Pradesh, with 6,842 installations out of 21,842 permitted pumps.
Maharashtra had the most pumps authorized with 100,000, but just 5,822 installed.
Arunachal Pradesh, Nagaland, Kerala, and Manipur have been sanctioned the least number of pumps under the program — 50, 50, 100, and 150, respectively. Arunachal Pradesh, Assam, Chhattisgarh, Goa, Kerala, Nagaland, and Uttarakhand have not had any installations yet. Chhattisgarh has zero sanctions and installations.
Under Component C of the program, the government aims to solarize over 1 million grid-connected agricultural pumps of individual capacity up to 7.5 HP by 2022. MNRE's year-wise target for 2021-22 for Component C was 200,000 individual pump solarization (IPS) and 250,000 for feeder level solarization (FLS). So far, only two states have successfully solarized agricultural feeders and pumps. Rajasthan installed 1,026 pumps out of the 25,000 FLS sanctioned, and Kerala installed only 21 out of 2,000 sanctioned as of June 30, 2022.
The PM-KUSUM program was introduced in 2019 as a demand-driven program wherein the states are allocated targets based on demand.
Despite the MNRE regularly monitoring the progress of implementation in the States and making efforts to remove constraints identified from time to time, the take-off of the ambitious program has not been as per expectations.
The government has increased the completion period for the projects sanctioned under the program to 24 months from the date of sanction, considering the challenges faced by the COVID-19 pandemic. Further, PM-KUSUM guidelines do not provide any specific period within which farmers have to submit their share.
In May this year, MNRE issued a guideline eliminating the requirement to submit a performance bank guarantee for the solarization of agricultural feeders under Component C.
In December last year, the MNRE issued simplified guidelines to install solar pumps under the PM KUSUM program.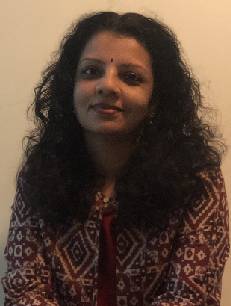 Vijayalakshmi is a staff reporter at MercomIndia.com. She has two decades of experience as an independent journalist and features writer, and her work is featured across various publications and genres such as business, food, and clean energy. More articles from Vijayalakshmi.
Get the most relevant India solar and clean energy news.