PXIL to Start Trading Daily, Weekly and Monthly Contracts in Renewable Power
The exchange has introduced the contracts for conventional power transactions now
Power Exchange India Ltd (PXIL) has introduced the 'daily, weekly and monthly contracts' in its proprietary contract system 'PRATYAY' for conventional power transactions. Market participants will now be able to meet their power trading requirements for up to 90 days/12 weeks/3 months.
PXIL will shortly introduce these contracts for transacting in solar, wind, hydro, and other renewable sources enabling buyers to meet their renewable purchase obligations.
These new contracts are double-sided open auctions enabling market participants to manage their portfolios efficiently and transparently for a long duration.
The introduction of daily, weekly, and monthly contracts is in line with the Central Electricity Regulatory Commission's approval of the month(s)-ahead contracts. PXIL had filed a petition seeking approval to introduce month-ahead contracts at the exchange.
The price discovery for these contracts uses a uniform price matching mechanism through an open auction system.
The daily and monthly contracts would operate daily. Weekly contracts would operate from Monday to Friday of the week.
The auction window for all three contracts would be from 12 pm to 5 pm. After the auction window closes, the 'PRATYAY' system would undertake price discovery using the uniform price matching mechanism for each contract.
The exchange will then submit applications for scheduling power delivery for buyers and sellers at the cleared price.
The delivery under the daily contract would commence from 'T+2' up to 'T+90' days ahead, with 'T' being the day of the transaction.
The delivery under the weekly contract would commence from 'week-1' to 'week-12', considering the week in which the transaction occurs as 'week-0.'
The delivery under the monthly contract would commence from 'month-1' to 'month-3', considering the month in which the transaction occurs as 'month-0.'
These contracts enable participants to transact in conventional power.
Last month, the Ministry of Power proposed the introduction of a high-price market segment for the day-ahead market. The new proposal would allow generators with variable costs higher than the day-ahead market to participate. While there will be no minimum bid price, the maximum bid price will be decided on feedback from the stakeholders.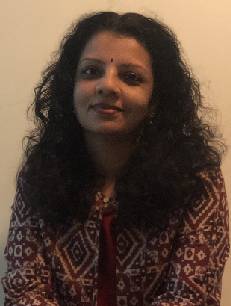 Vijayalakshmi is a staff reporter at MercomIndia.com. She has two decades of experience as an independent journalist and features writer, and her work is featured across various publications and genres such as business, food, and clean energy. More articles from Vijayalakshmi.
Get the most relevant India solar and clean energy news.