IOC and NTPC Partner to Supply Renewable Power to Indian Oil Refineries
The JV will help IOC refineries meet the additional power requirement using RE-RTC power
Indian Oil Corporation (IOC) and NTPC signed an agreement to form a joint venture (JV) company to meet the power requirements of upcoming projects of Indian Oil refineries with renewable power.
To increase the usage and capacity of renewable energy sources in the country, both state-run corporations have teamed up to establish renewable energy-based power projects for Indian Oil Refineries.
"The current joint venture between the two energy majors for a common purpose is a classic example of teamwork and collaboration for others to follow," said Mr. Gurdeep Singh, CMD, NTPC.
NTPC Green Energy (NGEL), a wholly owned subsidiary of NTPC, will form the JV company to supply round-the-clock renewable power to Indian Oil.
Indian Oil plans to meet the additional power requirement of its refineries using round-the-clock renewable energy up to 650 MW by December 2024 through this JV.
NTPC Green Energy will be an umbrella company for consolidating NTPC's total renewable energy businesses.
"It is indeed a powerful statement, as two fossil fuel giants of the country – Indian Oil & NTPC join hands for changing their path towards green energy," said Mr. Shrikant Madhav Vaidya, Chairman, Indian Oil. He added that the two Maharatna PSUs can now leverage their capabilities to push forward the green growth agenda.
In June this year, Indian Oil Corporation invited bids for the engineering, procurement, and construction (EPC) of a 1 MW grid-connected captive solar power project with a net metering facility at its Jaipur terminal in Rajasthan.
In 2020, both NTPC and Indian Oil signed a memorandum of understanding with South Delhi Municipal Corporation to develop a demonstration waste-to-energy project at the Okhla landfill site in Delhi. About 17,500 tonnes of refuse-derived fuel will be processed using gasification technology. The gas generation will help import petroleum products and save on precious foreign exchange.
Indian Oil and NTPC have also invited bids to set up green hydrogen generation facilities and fuel stations across the country, respectively.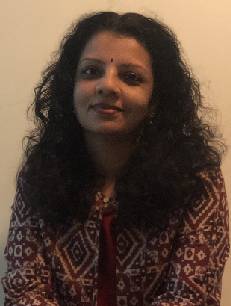 Vijayalakshmi is a staff reporter at MercomIndia.com. She has two decades of experience as an independent journalist and features writer, and her work is featured across various publications and genres such as business, food, and clean energy. More articles from Vijayalakshmi.
Get the most relevant India solar and clean energy news.