Indian Oil Subsidiary Invites Bids to Set Up Green Hydrogen Unit at its Chennai Refinery
The last date to submit the bids is September 29, 2022
Chennai Petroleum Corporation (CPCL), a group company of Indian Oil Corporation (IOCL), has issued an expression of interest (EoI) for the design, manufacturing, and commissioning of the electrolyzer and related items for the production of green hydrogen at its refinery at Manali in Chennai, Tamil Nadu.
The last date to submit the bids is September 29, 2022. Bids will be opened the next day.
The unit has to be designed to run a minimum of 8,000 hours per year at 100% capacity on a continuous basis (24*7) using renewable energy and water electrolysis method to achieve a production capacity of one to five kilo tons per annum (KTPA).
The green hydrogen production capacity would be considered in three designs – 1 KTPA, 3 KTPA, and 5 KTPA.
The scope of work includes engineering, fabrication and assembly, supply of electrolyzer modules/stack along with rectifier and other accessories and spares, special tools, and tackles. The supply of Balance of Plant for hydrogen production of 99.99 % purity at 25 kg/cm2 is part of the scope.
All the equipment and solutions must have a one-year comprehensive warranty from the date of commissioning, along with an all-inclusive annual maintenance contract as an option for the first three years after completion of the warranty period.
Bidders must be engineering, procurement, and construction (EPC) contractors/ EPC management consultants with experience in completing industrial projects in the field of power, oil & gas or chemical or petrochemical or hydrocarbon or fertilizer, or metal during the last ten years.
Bidders should be manufacturers or channel partners of water electrolyzer manufacturers. They should have supplied at least one unit of electrolyzer having a minimum hydrogen production capacity of 10 kg/hour or two or more units of total hydrogen production capacity of 20 kg/hour in the last ten years. The unit should have been operating for at least six months prior to the bid date.
They should have a deed of Joint Undertaking (DJU) with manufacturers who meet the technical criteria. The DJU will have to be valid for a minimum of five years.
In February this year, the Ministry of Power announced the 'Green Hydrogen Policy' to help India meet the production target of 5 million tons of green hydrogen by 2030 and the related development of renewable energy capacity.
Following this, the country has seen multiple tenders for installing green hydrogen units.
In April, Oil India Limited, a Government of India enterprise, commissioned the country's only pure green hydrogen pilot plant with an installed capacity of 10 kilograms per day at its Jorhat Pump Station in Assam.
Subscribe to Mercom's India Solar Tender Tracker for timely updates on all solar tenders issued by various agencies in India.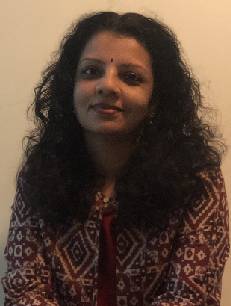 Vijayalakshmi is a staff reporter at MercomIndia.com. She has two decades of experience as an independent journalist and features writer, and her work is featured across various publications and genres such as business, food, and clean energy. More articles from Vijayalakshmi.
Get the most relevant India solar and clean energy news.