The World Bank has approved $165 million in additional financing to accelerate the adoption of rooftop solar by residential consumers by making it more affordable.
The financing, which includes a $150 million loan from the International Bank for Reconstruction and Development (IBRD) and $15 million from the IBRD Fund for Innovative Global Public Goods Solutions, will directly finance 450 MW of residential rooftop solar systems.
"This additional financing will increase India's installed capacity of grid-connected rooftop solar and help India towards its goal of sourcing 50 percent of its energy needs from renewable sources by 2030," said Hideki Mori, the World Bank's Acting Country Director for India. The initiative is expected to reduce greenhouse gas (GHG) emissions by 13.9 million tons.
The funding program will provide concessional financing to developers and residential consumers and mobilize additional private capital to the tune of $71 million, in addition to the $151.61 million that has been mobilized so far. With this lending, users can generate clean, reliable energy for their use and feed surplus electricity into the national grid.
"The program will help make rooftop solar affordable to residential consumers and catalyze a market with significant potential," said Amit Jain and Mani Khurana, task team leaders of the project.
The financing will also support distribution companies in identifying groups of residential customers, optimal locations to install the rooftop solar and battery energy storage systems, and appropriate business practices that will help the utilities.
The World Bank has been supporting the Government of India's program to generate electricity from rooftop solar since 2017 with the financing of $648 million for rooftop solar for commercial and industrial establishments.
India added 456 MW of rooftop solar capacity in the first quarter (Q1) of the calendar year (CY) 2022, a 34% year-over-year growth compared to 341 MW registered in the same period last year. In a quarter-over-quarter comparison, installations were up by 13%, compared to the 402 MW installed in Q4 2021. About 22% of the installations during the quarter were in the residential segment.
Various states have announced empanelment tenders for residential installations, mainly under the CAPEX model with net metering. About 1.2 GW of empanelment tenders were floated in Q1 2022.
The Ministry of New and Renewable Energy has also been taking steps to simplify residential rooftop solar installations.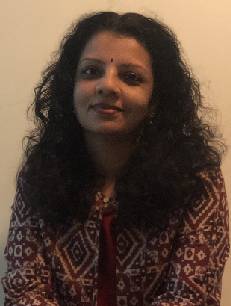 Vijayalakshmi is a staff reporter at MercomIndia.com. She has two decades of experience as an independent journalist and features writer, and her work is featured across various publications and genres such as business, food, and clean energy. More articles from Vijayalakshmi.