In a First, Wind and Solar Projects Met Over 10% of Global Electricity Demand in 2021: BNEF
Wind and solar accounted for 75% of capacity added globally in 2021
The world's wind and solar projects combined met more than a tenth of global electricity demand for the first time in 2021, according to research company BloombergNEF (BNEF).
In its Power Transition Trends 2022 report, BNEF said solar achieved a new milestone in 2021, clearing 1,000 TWh of generation for the first time, while wind neared 2,000 TWh. Together, the technologies accounted for 10.5% of all power produced worldwide.
Zero-carbon generation totaled over 10,000 TWh to meet nearly 40% of global power demand.
The report said wind and solar accounted for three-quarters of the 364 GW of new capacity installed in 2021. Solar alone was half of all capacity added, and annual solar build was 25% higher in 2021 than in 2020.
In contrast, fossil fuels made up for only 14% of total capacity added in 2021, with net growth in coal capacity at its lowest in at least 15 years.
Solar is the technology of choice
BNEF said over three-quarters of the nations surveyed installed more clean power (including hydro) on a capacity basis than any other technology in 2021. Solar was the technology of choice in nearly half of the world's nations. Hydro followed with 15%, down from 20% a decade earlier.
"Solar is also quickly spreading to new markets through deployment at scale remains somewhat concentrated. In 2021, the number of countries that installed at least 1 MW of solar capacity reached a new high of 112 markets – 7.5 times the number of markets that added coal. This is up from 101 markets in 2020 and just 55 in 2012," the report said.
Wind and solar are now the cheapest sources of new bulk power generation in countries that make up two-thirds of the world population and three-quarters of global GDP.
Global installed solar capacity would double by 2025 and quadruple to 3,000 GW by 2030, DNV said in a 2021 report. Global solar power generation could expand 30-fold to 22,000 TWh in 2050 from 190 TWh in 2019 and account for the largest share of new renewable capacity.
Global power production
The BNEF report said that post-Covid, total global power production jumped 5.6% in 2021, from 25,800 TWh to 27,300 TWh.
Wind's contribution rose 6.8% from just 0.7% a decade ago, while solar reached 3.7% from virtually nothing in 2012.
Generation from natural gas and nuclear rose 3% and 4%, respectively, while hydro power's contribution slid by 0.7%.
APAC's rise in the global power mix
The report acknowledged Asia-Pacific (APAC) region's role in the global power mix, with  APAC now home to 49% of global installed capacity.
As of year-end 2021, APAC totaled 3.8 TW installed. Africa followed with a 123% jump over the period. In 2021, the continent reached 249 GW of capacity.
Europe and North America saw their shares of capacity drop sharply since 2006, although they remained the second largest regions for installed capacity, accounting for 20% each.
Global installed power-generating capacity reached a new high in 2021 of 7.9 TW. Solar PV capacity jumped 23% to 973 GW in 2021, while global wind capacity rose 12% to 833 GW.
China and India lead coal generation
Coal generation jumped 750 TWh in 2021 and accounted for over half of all net additional power generation.
China, with 414 GW, and India, with 107 GW, continue to lead in building new coal-fired power generating capacity.
Half of the countries that pledged to phase out coal at COP26 recorded growth in coal generation in 2021.
China, India, the U.S., Japan, and South Korea complete the top five in coal generation.
India has planned to shut down 5.1 GW of coal-based power capacity. Power companies in India have retired almost 14 GW of coal-based generation capacities over the last 18 years.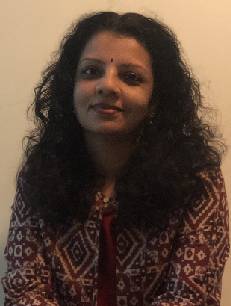 Vijayalakshmi is a staff reporter at MercomIndia.com. She has two decades of experience as an independent journalist and features writer, and her work is featured across various publications and genres such as business, food, and clean energy. More articles from Vijayalakshmi.
Get the most relevant India solar and clean energy news.