US Solar Panel Prices Dropped 11% in 2021 as Shipments Touched Record-high
Five US States accounted for 46% of the module shipments
The shipments of solar photovoltaic (PV) modules in the U.S. increased to a record electricity-generating capacity of 28.8 million peak kW in 2021 from 21.8 million peak kW in 2020, according to a report published by the U.S. Energy Information Administration (EIA).
The solar module shipments include imports, exports and domestically manufactured and shipped modules. In 2021, approximately 80% of the solar module shipments in the U.S. were imported, mainly from Asia.
California, Georgia, Illinois, Texas, and Florida accounted for 46% of the shipments.
The shipments closely track domestic solar capacity additions, categorized as either utility-scale (facilities with 1 MW of capacity or more) or small-scale (largely residential solar installations).
According to the Annual Electric Generator Report, utility-scale solar capacity additions reached a record high, despite project delays, supply chain constraints, and volatile pricing.
The United States added 13.2 GW of utility-scale solar capacity in 2021, an annual record and 25% more than the 10.6 GW added in 2020. Small-scale solar capacity installations increased by 5.4 GW in 2021, up 23% from 2020 (4.4 GW). Most of the small-scale solar capacity added in 2021 were residential installations, totaling over 3.9 GW in 2021 against 2.9 GW in 2020.
The average value of panel shipments decreased from $1.96 per peak kW in 2010 to $0.34 per peak kW in 2021. Despite supply chain constraints and higher material costs in 2021, the average value of solar panels decreased by 11% from 2020.
Ensuring a transition to net-zero emissions would require increased efforts to expand and diversify the global production of solar modules, whose global supply chains are currently heavily concentrated in China, the International Energy Agency said in July.
Last November, the U.S. Court of International Trade overturned the Trump administration's decision to allow the reimposition of tariffs on imported bifacial solar panels. The court also reduced the safeguard tariff on crystalline silicon photovoltaic solar panels from 18% in 2020 to 15%.
Last month, U.S.-based solar module manufacturer First Solar announced an investment of $1.2 billion to scale the production of American-made, responsibly-produced PV solar modules totaling 4.4 GW from its fourth factory in Ohio.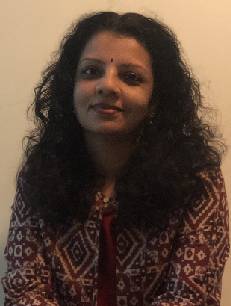 Vijayalakshmi is a staff reporter at MercomIndia.com. She has two decades of experience as an independent journalist and features writer, and her work is featured across various publications and genres such as business, food, and clean energy. More articles from Vijayalakshmi.
Get the most relevant India solar and clean energy news.