Tokyo University Research Demonstrates Efficacy of Magnesium Ion-Based Batteries
Study shows Mg2+-based batteries can be an alternative to Li+
Researchers from Japan have developed a novel Mg2+ (magnesium ions) conductor with practically applicable superconductivity, which overcomes their poor conductivity in solids at room temperature.
Solid-state rechargeable lithium-ion (Li+) batteries dominate the energy storage applications in the industry. But lithium is a rare earth metal, and dependence on the element will likely lead to a rapid decline in resources and subsequent price hikes.
According to Wood Mackenzie, a global research and consultancy firm, the cumulative lithium-ion battery capacity will likely rise over five-fold to 5,500 GWh between 2021 and 2030.
Recent Japanese research has shown that Mg2+-based batteries can be an alternative to Li+.
The earth's crust holds ample magnesium, and Mg2+-based energy devices are said to have high energy densities, high safety, and low cost. But the broad application of Mg2+ is limited by its poor conductivity in solids at room temperature.
In a new study, a research team from the Tokyo University of Science (TUS) reported a solid-state Mg2+ conductor with the highest superionic conductivity for the first time. This discovery was made after the team researched a class of materials called metal-organic frameworks (MOFs). An additional "guest molecule," acetonitrile, was introduced into the pores of the MOF, which succeeded in strongly accelerating the conductivity of Mg2+.
In a final impedance test to measure ionic conductivity, the team found that the Mg2+ electrolyte exhibited a superionic conductivity — the highest ever reported conductivity for a crystalline solid containing Mg2+.
These findings of this study not only reveal the novel MOF-based Mg2+ conductor as a suitable material for battery applications and provide critical insights into the development of future solid-state batteries.
"In this study, we have demonstrated that if the crystal structure and surrounding environment are well-designed, then a solid-state high-conductivity conductor is well within research," explains Junior Associate Professor Masaaki Sadakiyo of TUS who led the study.
Lithium rates have surged over seven times since last year, creating challenges for the global electric vehicle battery supply chain.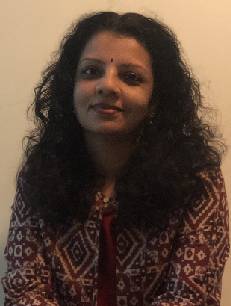 Vijayalakshmi is a staff reporter at MercomIndia.com. She has two decades of experience as an independent journalist and features writer, and her work is featured across various publications and genres such as business, food, and clean energy. More articles from Vijayalakshmi.
Get the most relevant India solar and clean energy news.