Terra-Gen Secures $959 Million for a 410 MW Solar and 1.8 GWh Battery Storage Project
Phase Two of the Edwards Sanborn facility has 410 MWac of nameplate solar capacity
Leading independent renewable energy provider Terra-Gen has completed project financing of $959 million for the second phase of its Edwards Sanborn Solar Storage facility in Kern County, California.
The second phase has 410 MWac of nameplate solar capacity and 1,786 MWh of battery storage. It will produce clean energy for more than 164,000 homes, displacing more than 320,000 tons of CO2 annually.
The financing for this phase comprises a $460 million construction and term loan facility, a $403 million tax equity bridge facility, and a $96 million construction and revolving letter of credit facility.
U.S. Bank is providing the tax equity commitment for the project. BNP Paribas, CoBank, ING, and Nomura Securities will lead the construction and term financing.
Mortenson is the full engineering, procurement, and construction contractor on solar and energy storage. First Solar will supply the solar modules, and LG Chem, Samsung, and BYD will supply the batteries.
The first phase of the Edwards Sanborn project, with its 345 MW of PV and 1,505 MWh of storage, is now fully operational.
According to Mercom Capital Group's 1H and Q2 2022 Solar Funding and M&A Report, total corporate funding, including venture capital funding, public market, and debt financing in 1H 2022, stood at $12 billion.
"The second phase deploys an innovative offtake structure that has been well received in the financing markets and allows us to raise the capital necessary to progress the construction of this transformative project. Once complete, Edwards Sanborn will play a significant role in helping California meet its carbon reduction goals and ensure electricity reliability through stand-alone and collocated energy storage," said Jim Pagano, Terra-Gen's CEO.
Terra-Gen expects the solar portion of the second phase to come online in the third and fourth quarters of 2022. The battery storage is scheduled to be fully operational by the third quarter of 2023.
Future phases of this project will include over 2 GW of incremental solar and energy storage to be interconnected to the CAISO grid.
With rising global demand, battery storage companies also have seen copious funding inflows. According to Mercom's Funding and M&A Report, corporate funding for battery storage companies in 1H 2022 globally was up 64% year-over-year to $17 billion.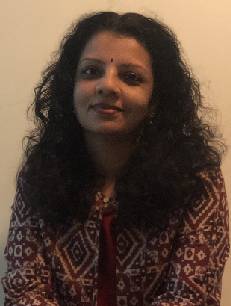 Vijayalakshmi is a staff reporter at MercomIndia.com. She has two decades of experience as an independent journalist and features writer, and her work is featured across various publications and genres such as business, food, and clean energy. More articles from Vijayalakshmi.
Get the most relevant India solar and clean energy news.