Technology to Turn Old Solar Panels Into Heat-Harvesting Thermoelectric Materials
The new technology claims to extend the life term and use of solar panels
A team of scientists from the Agency for Science, Technology, and Research (A*STAR) and Nanyang Technological University, Singapore (NTU Singapore) has developed technology that can turn old solar panels into energy-harvesting thermoelectric material that harvests heat and converts it into electricity.
The technology aims to reduce global waste generated from silicon in end-of-life solar panels.
Recycling solar panels is a complex and costly process. The new technology has turned this limitation into an opportunity to transform expired solar cells into enhanced thermoelectric material by capitalizing on the contrasting properties of thermoelectrics, where the incorporation of impurities and defects serve to enhance rather than diminish their performance.
In this process, the solar cells are pulverized into fine powder. Next, phosphorus and germanium powder are added to alter their original properties before the powder combination is processed under high heat and temperature. The process imparts thermoelectric characteristics such as power conversion and cooling efficiency to waste silicon and enhances the performance of the upcycled silicon-based thermoelectrics.
After several evaluations, the team achieved the most optimized thermoelectric performance, with a record-high thermoelectric figure of merit— the highest amongst elemental silicon thermoelectrics.
The study was published in the scientific journal Advanced Materials in March 2022.
"This project demonstrates the concept of phononic engineering, an efficient and useful approach that offers full control of the thermal conductivity of solids," said Gang Zhang, senior scientist on behalf of his team from IHPC, who has contributed their expertise in material properties.
The team will also look to pilot the technology for large-scale upcycling of waste silicon, which can be used for several high-temperature energy harvesting applications.
According to a study by the National Renewable Energy Laboratory, the average lifespan of solar modules is 30 years. The volume of modules not in use is estimated to account for nearly 80 million metric tons by 2050. The study said no process could recycle the valuable parts of the solar panels and mitigate the toxic ones.
A report by the International Energy Agency said landfill disposal of used solar modules posed no significant health hazards. The report focused on the potential hazards of the end-of-life management of solar modules and the conservation of raw materials for use in new solar modules.
Last month Fraunhofer researchers claimed to have achieved a record power conversion efficiency of 47.6% for a four-junction solar cell. Researchers from the University of Surrey and Imperial College, London, developed a method to improve energy absorption in photovoltaic panels.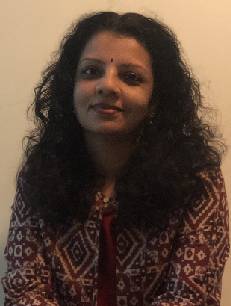 Vijayalakshmi is a staff reporter at MercomIndia.com. She has two decades of experience as an independent journalist and features writer, and her work is featured across various publications and genres such as business, food, and clean energy. More articles from Vijayalakshmi.
Get the most relevant India solar and clean energy news.