Syngene International, an integrated research, development, and manufacturing services company, has entered into an agreement with O2 Power to procure power from the 100 MW wind project in Karnataka through open access mechanism.
Syngene has acquired an equity stake of 26% in O2 Renewable Energy II, a special purpose vehicle formed by O2 Power. The estimated cost of the acquisition is ₹30 million. The acquisition will be made in one or more tranches.
Incorporated in December 2021, O2 Power is backed by Global investors EQT Infrastructure and Temasek and develops utility-scale renewable energy projects. The company has contracted renewable upto 2 GW with various entities, including Solar Energy Corporation of India, NTPC, NHPC, Gujarat Urja Vikas Nigam, and Rewa Ultra Mega Solar. It also has a 250 MW solar project in Rajasthan, which is operational.
O2 Power is developing a 240 MW wind-solar hybrid project in Karnataka, of which 100 MW is wind and 140 MW is solar. Syngene has agreed to procure power from the 100 MW wind project.
Syngene is an integrated research, development, and manufacturing organization providing scientific services – from early discovery to commercial supply. It offers services in a wide range of industrial sectors, including pharmaceutical, biotechnology, nutrition, animal health, consumer goods, and specialty chemical companies. In July this year, Syngene signed an agreement to acquire a 26% stake in Ampyr Renewable Energy Resources Eleven to procure power from the latter's 50 MW open access solar project in Koppal district, Karnataka.
According to Syngene's annual report, in FY 2021-22, 97% of the energy consumption at its Bangalore SEZ campus came from green energy sources.
A growing number of entities in the commercial and industrial (C&I) segment have been opting to procure renewable energy in the open access mode, given the savings on power bills compared to conventional power tariffs.
The Green Energy Open Access) Rules 2022, issued by the Ministry of Power, is encouraging  C&I consumers to transition to renewable energy. As per these rules, consumers will be eligible for green energy open access if they have a contracted demand or sanctioned load of 100 kW or more. For captive consumers, there will be no load limitation.
At the C&I Clean Energy Meet 2022 hosted by Mercom India in Bengaluru, a panel discussion was organized on how open access renewables have been the most viable option for various sectors needing low-cost power. In the coming months, Mercom plans to host more industry-focused C&I events in Chennai, Coimbatore, Ahmedabad, and Noida.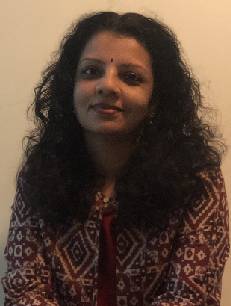 Vijayalakshmi is a staff reporter at MercomIndia.com. She has two decades of experience as an independent journalist and features writer, and her work is featured across various publications and genres such as business, food, and clean energy. More articles from Vijayalakshmi.