Second-Life Battery Energy Storage Company Secures $18 Million in Funding
Connected Energy is one of the few companies that repurposes used vehicle batteries
The Hinduja Group, along with Caterpillar Venture Capital, Mercuria, Our Crowd, and Volvo Energy, is investing £15 million (~$18.45 million) in Connected Energy, a second-life battery energy storage company.
The investment will help Connected Energy scale its operations and move into the utility-scale project segment.
The company also expects to meet the growing demand for battery reuse that has come up with the rapid growth of the electric vehicles (EV) market.
Connected Energy said that with an estimated 6.7 million pure EVs operational worldwide and 34.7 million predicted globally by 2030, the potential for battery reuse is vast, as is the need to ensure the resources in the batteries are used effectively.
The company claims to be one of the few in the world that repurposes used vehicle batteries in commercial battery storage systems.
"Batteries that are generally discarded after 25% of their potential use in vehicles still have ten years' worth of capacity left in them for use in battery energy storage systems," said Matthew Lumsden, CEO of Connected Energy. A second-life BESS can save an additional 450 tons per MWh of CO2 equivalent compared to first-life lithium-ion batteries.
The investment is viewed as a part of the investors' strategic roadmap in establishing a battery circular economy as rising fuel prices and supply constraints have led organizations to consider the use of energy storage, increase self-consumption and generate new revenues.
Banking on Connected Energy's technological expertise for repurposing, it is understood that the new investors will help establish a strong pan-value chain relationship critical for the company's growth in the second-life battery industry. As the repurposing lessens the environmental impact of used batteries, this will also fulfill their enterprise commitment to sustainability.
Connected Energy looks forward to using this investor support to plan and manage technology and project development to maximize the volume of redeployed batteries in second-life applications. Across its sixteen operational systems, instead of relying on gas-combined heat and power system (CHP), the company uses clean energy sources to balance the energy behind the grid.
Turquoise International UK was the corporate finance adviser to Connected Energy in the fundraising.
With the increase in demand for round-the-clock energy supply and storage, the battery storage sector has seen considerable investments. Battery storage companies raised $12.9 billion in corporate funding through 26 deals in Q1 2022, a 222% quarter-on-quarter (QoQ) increase compared to $4 billion raised in 27 deals in the last quarter, according to Mercom's Q1 2022 Funding and M&A Report for Storage, Grid and Efficiency.
To accelerate the renewable energy transition and cut off its reliance on fossil fuel imports, the United Kingdom recently set out an Energy Security Strategy. The strategy also aims to drive private sector investments into new industries in Britain.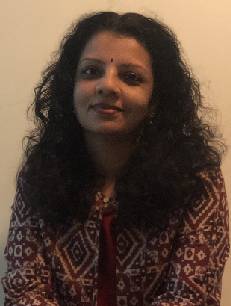 Vijayalakshmi is a staff reporter at MercomIndia.com. She has two decades of experience as an independent journalist and features writer, and her work is featured across various publications and genres such as business, food, and clean energy. More articles from Vijayalakshmi.
Get the most relevant India solar and clean energy news.