Saint Gobain India to Procure Solar Power for its Unit in Tamil Nadu
The captive project will produce 418 GWh of clean energy during its lifetime
Cleantech Solar, a provider of renewable energy solutions in India and Southeast Asia, has commissioned an 18.7 MW solar project at its solar park in Tamil Nadu for glass manufacturer Saint-Gobain India.
Saint-Gobain India will procure power from this solar PV project on a captive basis to power its manufacturing facilities in Sriperumbudur near Chennai and Perundurai in Erode. Power from the solar project will contribute to Saint-Gobain's goal of limiting its environmental impact, countering climate change, preserving natural resources, and reducing waste and atmospheric emissions.
This solar PV system is expected to generate approximately 418 GWh of clean energy during its lifetime, avoiding over 380 kilotons of CO2 emissions.
"With a focus on limiting environmental impact and improving energy efficiency, industry leaders across the world are adopting renewable energy, showing the way forward for combating climate change. We are very pleased to partner with Saint-Gobain in India, providing them with our high-quality and environment-friendly solar solution for their manufacturing operations in Tamil Nadu. This solar PV system will reduce their carbon footprint whilst providing savings on energy costs. Congratulations to both teams on the successful commissioning of this project," said Raju Shukla, Founder, and CEO of Cleantech Solar.
"Our joining hands with Cleantech is taking place at the right time when there is an increasing global need to move away from fossil fuel sources of energy. Aimed at fulfilling the ambitious target of 100% Green Power by 2027-28, the agreement with Cleantech Solar is also another step in our continued efforts to add more green capacity through collaboration with green power generators and to meet our sustainability targets," said A R Unnikrishnan, Managing Director, Glass Business, Saint Gobain.
Saint Gobain India signed a 25-year power purchase agreement with Sembcorp Green Infra's subsidiary, Green Infra Wind Energy, to install a 33 MW captive wind-solar hybrid project to power its manufacturing facilities in Sriperumbudur, Perundurai, and Tiruvallur in Tamil Nadu.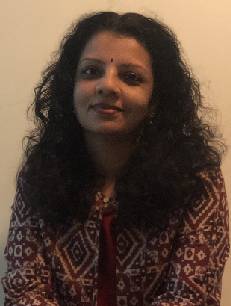 Vijayalakshmi is a staff reporter at MercomIndia.com. She has two decades of experience as an independent journalist and features writer, and her work is featured across various publications and genres such as business, food, and clean energy. More articles from Vijayalakshmi.
Get the most relevant India solar and clean energy news.