Reliance, Ola and Rajesh Exports Sign Agreement for Battery Storage Under PLI Program
The companies will have to set up the units within two years
Reliance New Energy, Ola Electric Mobility, and Rajesh Exports have signed the program agreement under the Production Linked Incentive (PLI) Program for Advanced Chemistry Cell (ACC) Battery Storage.
Mercom had earlier reported that Reliance New Energy Solar, Ola Electric Mobility, Hyundai Global Motors, and Rajesh Exports had been approved by the Ministry of Heavy Industries for receiving incentives under the PLI program for ACC for battery storage.
The total capacity declared for the four shortlisted bidders was 50 GWh, out of which Ola and Hyundai were to receive incentives for setting up ACC capacities of 20 GWh each, while Reliance New Solar and Rajesh Exports have been awarded incentives for 5 GW capacity each.
According to a source Mercom spoke to, Hyundai Global Motors' application is still being processed, and its details will be disclosed soon.
Ten bids were received from companies with a manufacturing capacity of 128 GWh under the PLI program for battery storage. The bidders will receive incentives under the ₹181 billion (~$2.30 billion) program. The manufacturing facility would have to be set up within two years. The incentives will be disbursed after that over five years.
In November 2020, the government approved the PLI program for achieving a manufacturing capacity of 50 GWh of ACC battery storage. The government aims to achieve greater domestic value addition while keeping the levelized cost of battery manufacturing in India globally competitive.
Advanced chemistry cells can store energy either as electrochemical or as chemical energy and convert it back to electric energy as and when required.
As per the NITI Aayog report, with the PLI scheme providing the much-needed boost to the sector, India's annual battery market could surpass $15 billion by 2030.
"Today, big companies are investing in battery manufacturing in India. We should support them and make India a truly global manufacturing hub," said Mahendra Nath Pandey, Union Minister for Heavy Industries.
In addition to the capacities allocated by the Ministry of Heavy Industries under the PLI Program, private players are expected to create a battery manufacturing capacity of about 95 GWh.
The program is designed to be technology agnostic; its only focus is on the desired output of the batteries. So, the beneficiary firm will be free to choose suitably advanced technology and the corresponding plant and machinery, raw material, and other intermediate goods for setting up a cell manufacturing facility to cater to any application.
The ACC PLI program is expected to increase the share of renewables at the national grid level.
A dedicated panel at the Mercom India Solar Summit 2022 in New Delhi discussed how energy storage would drive future renewables growth.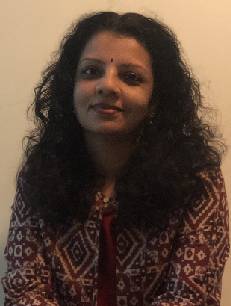 Vijayalakshmi is a staff reporter at MercomIndia.com. She has two decades of experience as an independent journalist and features writer, and her work is featured across various publications and genres such as business, food, and clean energy. More articles from Vijayalakshmi.
Get the most relevant India solar and clean energy news.