Ontario Teachers' Pension Fund Acquires 30% Stake in Mahindra Susten, Plans InvIT
The InvIT will comprise renewable power assets of 1.54 GW capacity
Global investor Ontario Teachers' Pension Plan will acquire a 30% equity stake in Mahindra Susten, a cleantech arm of Mahindra Group, for an equity value of ₹23.71 billion (~$300 million).
The transaction involves the setting up of an Infrastructure Investment Trust (InvIT) in compliance with applicable regulations of the Securities and Exchange Board of India.
The InvIT is initially proposed to comprise renewable power assets seeded by Mahindra Susten with an operational capacity of around 1.54 GW. Shareholder loans of ₹5.75 billion (~$73 million) advanced by Mahindra Group to Mahindra Susten will be repaid.
Mahindra Group will receive an inflow of approximately ₹13 billion (~$ 165 million) through this transaction. Mahindra Susten will use the funds to build a strong renewable energy business focused on solar energy, hybrid energy, integrated energy storage, and round-the-clock (RTC) green energy projects.
An incremental amount of up to ₹17.5 billion (~$220 million) from Mahindra Group and up to ₹35.5 billion (~$450 million) from Ontario Teachers will be added into the business and the InvIT over seven years.
Mahindra Group and Ontario Teachers will jointly explore the sale of an additional 9.99% stake in Mahindra Susten by May 31, 2023.
The InvIT is expected to be formed during FY 2024, subject to requisite approvals.
"This platform will leverage our proven experience in development and deep knowledge of the Indian energy market. Our in-house EPC capabilities honed across renewable energy projects executed globally ensure Mahindra Susten engineers and delivers superior performing assets, thereby enabling our energy platform to provide clean, reliable power to millions of people across India," said Deepak Thakur, Managing Director & Chief Executive Officer, Mahindra Susten.
"The renewable energy sector in India is poised for significant growth in the coming years as India works towards its ambitious clean energy goals, and are excited to partner with the Mahindra Group in this initiative," said Chris Ireland, Senior Managing Director, Greenfield Investments & Renewables, Infrastructure & Natural Resources at Ontario Teachers' Pension Fund.
In May this year, Mahindra Susten commissioned a 175 MW solar project in Kolayat in the Bikaner district of Rajasthan.
Mahindra Susten was among the top five utility-scale solar developers in India, according to Mercom's India Solar Market Leaderboard 2022. The company also emerged as one of the top utility-scale solar engineering, procurement, and construction service-providing companies in 2021.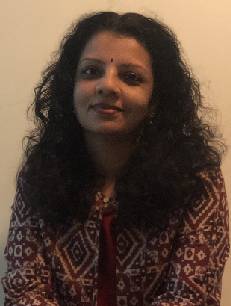 Vijayalakshmi is a staff reporter at MercomIndia.com. She has two decades of experience as an independent journalist and features writer, and her work is featured across various publications and genres such as business, food, and clean energy. More articles from Vijayalakshmi.
Get the most relevant India solar and clean energy news.