Ohmium and Spirare Partner to Produce Green Hydrogen at NTPC's Green Campus
The project is expected to supply up to 52 tons of green hydrogen annually
Green hydrogen company Ohmium International, which designs, manufactures, and deploys Proton Exchange Membrane (PEM) electrolyzers, is collaborating with Spirare Energy, a provider of on-site energy generation systems, to generate green hydrogen at NTPC's NETRA (NTPC Energy Technology Research Alliance) Green Campus.
Spirare Energy will manage the project's engineering, procurement, and construction, while Ohmium will provide the hydrogen electrolyzers to Spirare.
At NETRA, the energy technology development center, NTPC is focused on research in efficiency improvement and cost reduction, new and renewable energy, climate change, and environmental protection.
The project aims at domestic green hydrogen production to make India a global energy leader. It proposes stacking individual electrolyzers to significantly reduce installation and maintenance costs while enabling unlimited configurations of deployment sizes.
At a recent investor's meet, NTPC management commented that experiments were in progress for producing green hydrogen at the cost of $4/kg.
Ohmium's proprietary, made-in-India, PEM electrolyzer stack technology will sustain a differential pressure, which in turn will enhance the cost-effective operation and result in the production of high-purity hydrogen. According to the company, the interlocking modular PEM electrolyzers offer a safer, modular, flexible, and easy-to-install- and-maintain alternative to customized electrolyzers. The project will supply up to 52 tons of green hydrogen annually for power generation and energy storage.
"NTPC is pioneering the green hydrogen sector in India, and we look forward to showing how our modular, high-volume, low-cost PEM electrolyzers can scale rapidly and efficiently to reach megawatt to gigawatt applications," said Arne Ballantine, CEO of Ohmium International.
"Ohmium's PEM electrolyzers provide us a reliable, scalable green hydrogen solution that is the best on the market. We're excited to be moving forward with Ohmium to complete what is among the most important green hydrogen projects in the country," said Suhas Bhasin, Managing Director of Spirare.
In April this year, NTPC Renewable Energy invited bids to select electrolyzer technology providers to participate in green hydrogen tenders for two years.
NTPC also awarded the project of setting up India's first green hydrogen fueling station in Leh in Ladakh to Amara Raja Power Systems.
In February this year, the Ministry of Power announced a 'Green Hydrogen Policy' to help India meet the production target of 5 million tons of green hydrogen by 2030 and the related development of renewable energy capacity. As per the policy, green hydrogen and green ammonia will be defined as ammonia and hydrogen produced by way of the electrolysis of water.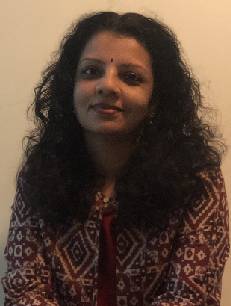 Vijayalakshmi is a staff reporter at MercomIndia.com. She has two decades of experience as an independent journalist and features writer, and her work is featured across various publications and genres such as business, food, and clean energy. More articles from Vijayalakshmi.
Get the most relevant India solar and clean energy news.