Offshore Wind Developer Orsted Acquires 100% Stake in Onshore Wind Company Ostwind
The acquisition marks Orsted's entry into the German and French onshore markets
Denmark-based Orsted, an offshore wind developer and operator, entered into an agreement to acquire 100% in Ostwind, onshore wind and solar developer, owner, and operator.
The agreement is based on an enterprise valuation of Ostwind of €689 million (~$705 million). The acquisition is part of Orsted's strategy to expand its European footprint, which is key to its offshore business.
Subject to merger and foreign investment clearances, the transaction is expected to close in the second half of 2022. Ostwind's management team will continue to run the business, which will be integrated into Orsted's onshore business unit over time.
Along with the acquisition of Brookfield Renewable's Ireland and UK onshore wind platforms in 2021 and the recent entry into the Spanish onshore market, Orsted's onshore wind capacity now covers the U.S. and Europe markets at scale. With a current portfolio of 4.8 GW of onshore wind and solar PV projects in operation and construction, Orsted will reach 17.5 GW of onshore capacity globally by 2030.
Last month, Orsted secured Є1350million (~1,445million) through the issuance of green senior bonds to finance its global build-out of renewable energy and green growth ambition of reaching 50 GW of installed capacity by 2030.
With twenty years in onshore wind development and a track record of more than 1 GW of energized projects across Germany and France, Ostwind has a portfolio of 152 MW in operation and under construction, 526 MW in advanced development, and 1 GW in the pipeline.
Last December, Johnson & Johnson signed two power purchase agreements with Orsted to offtake power from its Sparta Solar in Texas in the United States and two wind farms in Ireland.
According to the Global Wind Energy Council's report for 2022, 260 GW of new offshore capacity could be added between 2022 and 2030, bringing global offshore installations to 316 GW by 2030. In 2021, 21.1 GW of offshore wind capacity was added.
The global onshore wind industry witnessed onshore wind capacity additions of 72.5 GW in 2021, 18% lower than the previous year due to the slowdown in China and the U.S., the world's largest wind markets.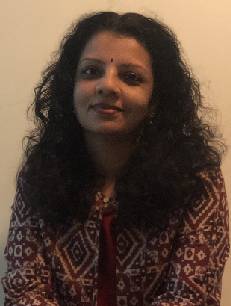 Vijayalakshmi is a staff reporter at MercomIndia.com. She has two decades of experience as an independent journalist and features writer, and her work is featured across various publications and genres such as business, food, and clean energy. More articles from Vijayalakshmi.
Get the most relevant India solar and clean energy news.