Mumbai Airport Launches Wind-Solar Hybrid Power Generation for Captive Use
The company claims the hybrid product will generate a minimum of 36 Kwh/day
Chhatrapati Shivaji Maharaj International Airport (CSMIA) in Mumbai has launched a pilot project to install a wind-solar hybrid system to generate renewable power for captive use.
This initiative is expected to reduce the airport's dependence on conventional electricity and help meet its net-zero emission goals.
The airport authorities claim they are the first in India to use a wind-solar hybrid system.
Hyderabad-based WindStream Energy Technologies has developed the patented 10 kW hybrid power system that consists of a 2 kW vertical axis wind turbine and an 8 kW solar photovoltaic (PV) system with an estimated minimum energy generation of 36 kWh/day. The hybrid power system aims for 24/7 energy generation based on the airport's requirements.
The modular and scalable size of the fully integrated generator makes it versatile for customization and installation on different sites. It is claimed to be a bird-friendly, noise-free solution with a 25-year design life. Once installed, it is estimated that the vertical axis wind turbine will generate ~13140 kWh/annum for 25 years.
Through the years of working under its Environment & Sustainability and greenhouse gas (GHG) policies, the airport has added many sustainable innovations increasing its renewable energy generation to 4.56 MW. It was named a carbon-neutral airport in 2016-2017, and its net-zero emissions are set for 2029.
In the financial year 2021-22, the airport has used 9.41 MU of solar and wind energy, including onsite solar power generation of 5.46 MU and wind power of around 3.94 MU, leading to a reduction of ~7400 tons of carbon dioxide emissions.
Many airports across India have sourced some of their power needs from renewable energy sources. Solar projects have been installed at airports in cities including Bengaluru, Kochi, Thiruvananthapuram, Hyderabad, Chennai, Calicut, Trichy, Vijayawada, and Tirupati.
In 2021, the GMR Hyderabad International Airport commissioned its second 5 MW solar project and raised its solar power capacity to 10 MW.
NTPC Vidyut Vyapar Nigam, a wholly-owned subsidiary of NTPC Limited, invited bids from consultants to assess the potential and feasibility of ground-mounted and rooftop solar at the airports under the management of the Airports Authority of India.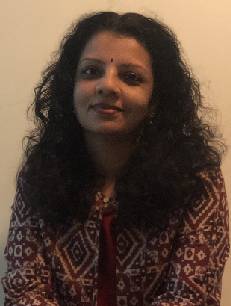 Vijayalakshmi is a staff reporter at MercomIndia.com. She has two decades of experience as an independent journalist and features writer, and her work is featured across various publications and genres such as business, food, and clean energy. More articles from Vijayalakshmi.
Get the most relevant India solar and clean energy news.