Mercom India announced the awards under ten categories at the Mercom India Solar Summit 2022, held on July 28 and 29, 2022.
The awards were presented for outstanding work in each category. Winners were chosen based on project innovation, challenges overcome, uniqueness, and impact on the community, economy, and the environment.
ENGIE was declared winner in the best large-scale project category for their 200 MW solar power project at Raghanesda in Gujarat. All the construction work happened during the Covid-19 pandemic. It was challenging to get the workforce on site and avoid spreading the infection. All pandemic protocols were strictly implemented, and the work was completed on time without interruptions. Engie collaborated with multiple Gujarat government entities to construct the project that will generate close to 546 gigawatt-hours of electricity while reducing 387,056 tons of carbon dioxide emissions annually.
Adani Green Energy was declared the winner in the best hybrid project category. Adani Green Energy's subsidiary Adani Hybrid Jaisalmer One had commissioned India's first largest co-located wind-solar hybrid power project in Rajasthan. The 390 MW ISTS-connected wind-solar hybrid project under SECI Tranche I is India's first co-located hybrid project with individual solar and wind component capacities of 360 MW & 100 MW, respectively.
For the best-engineered project, NTPC was declared the winner for its 100 MW floating solar project in Ramagundam in Telangana. The project was installed in the NTPC Ramagundam thermal station reservoir, where the 100 MW floating solar system was installed on a 600-acre water body. As of December 2021, 37.5 MW had been commissioned. The project resulted in higher generation due to the cooling effect on the modules, utilization of the water body and saving of scarce land resources, reduced water loss due to evaporation and saving greenhouse gas emissions.
Amp Energy was declared the winner in the best commercial and industrial (ground-mounted) project category. It commissioned a 75 MW solar open access project in Karnataka in FY 2022. This is Amp Energy's third successive open access project in Karnataka, taking its total operating portfolio to over 135 MW in the state. This 75 MW project serves four marquee customers — Bosch, GE BE, Federal-Mogul, and Ashirvad Pipes.
HFM Solar and Goldi Solar were the joint winners in the best commercial and industrial (rooftop) category. HFM Solar installed the 1.5 MW project on curvy Sheds, which required excellent engineering. The time slot for the project execution was minimal as the metro stations were fully operational.
Goldi Solar installed a 116 kW rooftop solar system at Sardardham. Goldi Solar equipped the building with 320 solar panels that generate 116 KW and will last for 25+ years. This project is unique because the panels capture sun rays from all directions and generate 170,000 units of power annually. The community center was built with the vision of helping ignite young minds through quality education and encouraging them to serve the nation.
Amplus Solar won the award for the best residential project. Atrium, from HomeScape by Amplus Solar, is a designer edition solar pergola. It addresses the client's wish for an aesthetic corner that is also sustainable. The bifacial modules enhance the overall appeal of the structure and make energy generation more efficient. The project was completed in just seven days.
In the best off-grid project category, Husk Power was declared the winner. Husk Power's solar hybrid microgrid in Aurai village, one of more than 120 net-zero microgrids owned and operated by the company in rural North and  East India, is providing clean and reliable energy to the village community.
Ciel et Terre solar was declared the winner for its Hydrelio floating solar technology in the best innovation category. Hydrelio is a patented floating solar technology used in the 73.34 MW NTPC floating solar project, which is India's largest floating solar project commissioned in June 2022. Hydrelio is a technology that has been commercially implemented in more than 300 MW projects across the globe. The Hydrelio Air product is a registered patent product from Ciel et Terre International France.
In the deal of the year (strategic) category, Reliance New Energy Solar was declared the winner. Reliance New Energy Solar, a wholly-owned subsidiary of Reliance Industries, acquired REC Solar Holdings from China National Bluestar Group for $771 million. The acquisition will help Reliance with a ready global platform and opportunity to expand globally in key green energy markets, including in the US, Australia, Europe, and elsewhere in Asia.
Adani Green Energy was declared the winner in the deal of the year (financial) category. Adani Green Energy raised a $1.35 billion (~₹97.93 billion) debt package for its under-construction renewable asset portfolio. The company signed definitive agreements with international lenders. The finance facility would initially finance 1.69 GW of solar-wind hybrid projects being set up in Rajasthan. It is one of the largest revolving project financing deals in the renewable sector in Asia.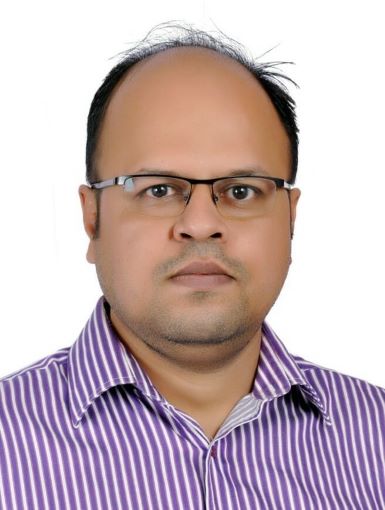 Rakesh Ranjan is a staff reporter at Mercom India. Prior to joining Mercom, he worked in many roles as a business correspondent, assistant editor, senior content writer, and sub-editor with bcfocus.com, CIOReview/Silicon India, Verbinden Communication, and Bangalore Bias. Rakesh holds a Bachelor's degree in English from Indira Gandhi National Open University (IGNOU). More articles from Rakesh Ranjan.