Linking Wind Tariff to Commodity Price Indices Could Mitigate Market Volatility: GWEC
Wind projects must not remain confined to the reverse auction process alone
The Global Wind Energy Council (GWEC) has suggested linking the tariff discovered in reverse auctions to commodity price indices to mitigate any volatility arising from an increase in the price of commodities beyond a threshold.
In its report 'Accelerating Onshore Wind Capacity Addition in India to Achieve the 2030 Target," GWEC said such a linkage would strengthen the business case for wind projects.
India has set a target of installing 140 GW of wind projects, including 30 GW from offshore wind, by 2030. To achieve this, India must tender an annual capacity of at least 8-9 GW wind projects until the end of the decade.
Volume creation strategies
To create volumes, the report insists that state regulatory commissions (SERCs) should invite a 5-10-year power procurement plan on a rolling basis from the DISCOMs.
After SERC's approval, DISCOMs must sign power sale agreements with the Solar Energy Corporation of India (SECI) and other tendering agencies. This can then be bid out as per a bidding schedule. Segregating specific sites for a particular wind auction category (RTC, peak power, standalone and hybrid) will help draw timelines.
GWEC recommended setting a base tariff for which annual volumes may be signed, calculated as the weighted average pooled power purchase cost of states that consume 70% of power in India.
In the case of challenges around the availability of transmission infrastructure, leveraging the state's under-utilized transmission infrastructure might be a viable proposition if states are incentivized.
Consistency in land policy would give long-term viability to wind project developers to build project pipelines. Digitization of records and the designation of land patches for wind parks by state governments would greatly relieve developers.
In the case of hybrid projects, modification of hybrid guidelines such that alternate technology is 50% of contracted capacity might further ensure higher deployment of wind.
Overhauling the auction process
The wind power generation and procurement process must not remain confined to the reverse auction process alone.
The government may also explore the possibility of including brownfield projects (vintage of less than 36 months) to participate in bids. The recently-notified "Green Open Access Rules 2022" and wind renewable purchase obligation trajectories can boost demand for clean power across states if compliance is made mandatory.
The report suggested that government incentives should be harmonized beyond non-solar RPO compliance by distribution companies (DISCOMs) to support the overall grid profile and resilience.
Payment guarantee mechanisms must be strengthened by ensuring the availability of sufficient payment guarantees and financial reserves so that the tendering agency/SECI may later settle their books with the respective DISCOMs.
The government has decided to consider alternative options for e-reverse auctions following complaints from the industry that it leads to unviable tariffs due to unhealthy competition.
Policy support for projects and manufacturing
The GWEC report recommends translating the legacy challenges into opportunities and strengthening policy support for projects and manufacturing. Tendering wind projects at wind park locations, suitable financial outlays, repowering old turbines with suitable offtake, and evacuation measures would go a long way in removing roadblocks.
The PSAs must be signed as per approved PPAs. A state-wise wind roadmap with targets and support for original equipment manufacturers' efforts for continuous technology upgrades and efficiency improvement through rebates, taxes, and duties is pivotal.
The road ahead
The report said a greater consensus between central and state level agencies and increased dialogue and information-sharing between the industry and government could help draw a feasible wind energy roadmap.
"Accelerating investments in the wind manufacturing sector and scaling up annual capacity addition requires consistent demand creation. It is essential for the wind industry to have a clear manufacturing investment case based on an expanding Indian market. In addition, taking measures to ensure the financial health of project developers and manufacturers is necessary to ensure that the wind industry can play its role in helping India achieve its sustainability and growth ambitions," said Ben Backwell, CEO, GWEC.
Sumant Sinha, Chairperson, GWEC India, and CEO of ReNew Power, said, "The country's efforts will require increased and more coordinated cooperation between corporates, international bodies, policymakers, lenders, investors, NGOs, academic institutions, research labs, and innovators, as well as impacted communities. Everyone has to lean in hard as the consequence of a sub-par result in our battle against climate change can be catastrophic."
A recent GWEC-MEC+Intelligence stated that India can add 23.7 GW capacity by 2026 with policy support.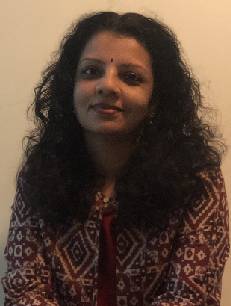 Vijayalakshmi is a staff reporter at MercomIndia.com. She has two decades of experience as an independent journalist and features writer, and her work is featured across various publications and genres such as business, food, and clean energy. More articles from Vijayalakshmi.
Get the most relevant India solar and clean energy news.