KKR and Hero Group to Invest $450 Million in Hero Future Energies
The investment will help Hero to expand its renewable energy capacity
Global investment firm Kohlberg Kravis Roberts (KKR) and the Hero Group signed definitive agreements to invest $450 million in Hero Future Energies (HFE), the renewable energy arm of the Hero Group.
The investment in HFE is made from KKR's Asia Pacific Infrastructure Fund and builds on KKR's experience in India and the renewables sector.
KKR has deployed over $15 billion in equity globally to invest in renewable assets, such as solar and wind, which have an operational power generation capacity of 23 GW, as of December 31, 2021.
This investment is aimed at supporting HFE's continued growth and expanding its renewable energy capacity and capabilities across technologies such as solar, wind, battery storage, and green hydrogen and into new markets over time.
Through its range of solutions, HFE will also look to support companies to decarbonize and transition towards sustainable energy sources to achieve their net zero emission goals.
"HFE's clean energy solutions play an important role in helping companies decarbonize as energy demands continue to grow. We look forward to working closely with HFE's management team and existing investors, including the Hero Group and IFC, to help HFE achieve its next phase of growth and contribute to the energy transition efforts in India and globally," said Hardik Shah, Partner at KKR.
KKR has also launched Virescent Infrastructure, a platform to acquire renewable energy assets in India. The platform aims to expand its diversified portfolio of renewable energy assets, facilitated by investments made through KKR's infrastructure fund. Virescent recently raised ₹6.5 billion (~$87 million) through domestic bond issuance.
According to Mercom's India Solar Project Tracker, HFE's portfolio consists of 1.36 GW of operational solar projects.
"KKR's investment will drive Hero Future Energies' growth domestically and globally, as well as in new technologies such as battery storage, solar-wind hybrid projects, round-the-clock power, and green hydrogen, among others. This partnership is also a validation of our core strengths and capabilities in design and engineering, development, and project execution while achieving excellence in health, safety, and environment standards," said Srivatsan Iyer, Global CEO of Hero Future Energies.
Hero Future recently won the bid to develop a 10 MW/20 MWh grid-connected battery energy storage system (BESS). The auction was conducted by the Kerala State Electricity Board. The 10 MW project is HFE's maiden utility-scale BESS project.
According to Mercom Capital Group's 1H and Q2 2022 Solar Funding and M&A Report, total corporate funding, including venture capital funding, public market, and debt financing in 1H 2022, stood at $12 billion, and according to 1H and Q2 2022 Funding and M&A report for storage, grid and efficiency, VC funding in Energy Storage in 1H 2022 was down significantly with $2.9 billion in 45 deals.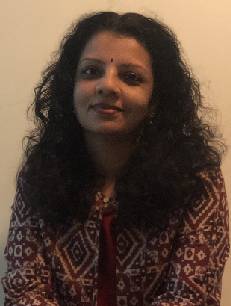 Vijayalakshmi is a staff reporter at MercomIndia.com. She has two decades of experience as an independent journalist and features writer, and her work is featured across various publications and genres such as business, food, and clean energy. More articles from Vijayalakshmi.
Get the most relevant India solar and clean energy news.