Why India's Wind Potential Still Remains Largely Untapped
Repowering old wind turbines and offshore development may help the wind sector
The National Institute of Wind Energy, NIWE's recent resource assessment indicates a gross wind power potential of 302 GW in the country at 100-meter hub height and 695.50 GW at 120 meters above ground level.
India has the world's fourth highest wind installed capacity and a manufacturing base of about 10 GW per annum. The total installed wind capacity in India is 40.8 GW as of June 30, 2022.
States like Tamil Nadu, Gujarat, Karnataka, and Maharashtra were the leading markets for wind, accounting for 72.3% of the cumulative capacity.
The government, over time, has encouraged private sector investments in the sector by bringing in fiscal and financial incentives, but installations in the country have not been compatible with targets and goals.
Current scenario
"The speedy growth of the wind sector in the past was largely driven by the state governments supported by RPO requirements and some support from the union government in terms of accelerated depreciation, generation-based incentives, etc. The government has withdrawn the incentives, and the entire renewable program is now centrally driven for generation, transmission, and consumption," pointed out Manish K Singh, Secretary General, Indian Wind Energy Association.
In terms of big volume projects, the e-reverse auction initially was welcomed but eventually led to unrealistic competition and lowering of power tariffs, adding to developers' woes, said Francis Jayasurya, Director, Global Wind Energy Council (GWEC), India. "The low tariff, along with the increased component prices, especially steel, made OEMs cautious when participating in the bidding."
Since the Ministry of New and Renewable Energy (MNRE) is considering calling off e-reverse auctions, closed bidding is expected to instill fairness in the process.
Onshore wind is cheaper, yet payment risks block the project flow, noted D V Giri, Secretary General, Indian Wind Turbine Manufacturers Association. "Though the tariff was encouraging, the 500 MW state bid in Tamil Nadu did not take off because of the bad payment record by the state electricity distribution companies."
Going forward, he suggests a single bid should cover a minimum of five states with a bid size of 4000 MW. "The bidding entity should average the tariff of different states as the PLF (plant load factor) varies. The tariff should be bundled and sold to DISCOMs. Special dispensation of feed-in tariff up to ₹3.25 (~$0.041)/kWh for MSME projects below 10 MW will mobilize the industry further," Giri added.
Powering the restart
To revive onshore wind capacity, the industry recommends repowering old turbines with the latest technology so that they can function up to optimum capacity. But scattered land holding and twenty-year-old power purchase agreements present the first set of roadblocks, followed by a lack of regulatory clarity. In 2015, MNRE issued a repowering policy stating that wind turbine generators with 1 MW capacity and below would be eligible for repowering. The state's nodal agency was to implement the plan, but seven years later, repowering has not taken off.
"Repowering will give a new lease of life if the financial model and WTG (wind turbine generators) are suitable to that site," states Jayasurya.
Repowering needs a practical and open approach, says Singh. "It will remain a non-starter if the states and their DISCOMs are not consulted on the modus operandi."
"Decommissioning old turbines and investing in new sustainable technology to improve the operating performance of the turbines will catalyze new growth," says Hemkant Limaye, Senior Director, Global Marketing, LM Wind Power.
Offshore, a ray of hope
With the scarcity of land resources and windy sites, the attention has now turned from onshore to offshore. The ministry had set a target of 5 GW offshore wind installations by 2022 and 30 GW by 2030. Bids for 12 GW of offshore wind energy in blocks of 4 GW would be issued annually for three years starting from 2022-23.
Through Facilitating Offshore Wind Energy in India (FOWIND), a project led by the Global Wind Energy Council (GWEC) and supported by the European Union (EU), the National Institute of Wind Energy has identified zones with the capacity of 36 GW off the coast of Gujarat and blocks of 35 GW off the coast of Tamil Nadu, with an upcoming offshore test station in the pipeline in Rameshwaram.
The sector is expected to gain momentum since the government is considering the facilitation of transmission from the sea through underwater cables. This would help reduce project costs and power wastage. Several overseas and domestic companies have started raw material and equipment manufacturing in India to meet the projected demand for offshore wind turbines.
Wind turbine manufacturers feel that the offshore wind sector will need significant investment in newer technologies and manufacturing plants to ensure viability.
"Government can look at specific PLI (production linked incentive) programs for offshore manufacturing. It will lead to energy independence and the creation of export hubs for advanced technology being used globally. Offshore would be important for desalination projects and production of green hydrogen too," points out Phani Kumar Gujjari, Head of Operations, LM Wind Power.
Captive generation is the best option for an additional generation in Tamil Nadu, says Giri. He lists other steps to make offshore reliable. "A VGF (viability gap funding) is necessary either on the project or on the higher tariff. Infrastructure at the port level and other ancillary services need to be upgraded. Similar to the wind measurements conducted by NIWE and GWEC (FOWIND Project) using 'Lidar' in the Gulf of Khambhat Gujarat needs to be carried out in Tamil Nadu too."
Recently, the Ministry of Power (MoP) issued the much-awaited Renewable Purchase Obligation (RPO) and Energy Storage Obligation (ESO) for all renewable projects up to 2030. Moreover, any shortfall encountered in a generation will be balanced out with the wind RPO from projects commissioned after March 31st, 2022, and the wind power must exceed the RPO for that year, the Ministry notification has made clear.
The government also plans to introduce an energy storage policy to drive growth and support renewable energy expansion.
According to Singh, more uniform calls for and allocation of projects will lead to more capacity addition. "Wind bids are concentrated in Gujarat and Tamil Nadu with a known and established wind potential. There has hardly been any bid in other States that also have wind potential."
"With rising demand from the commercial and industrial segment, offshore wind will change the entire market design and shape the government's commitment to climate change," says Jayasurya.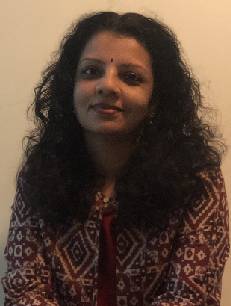 Vijayalakshmi is a staff reporter at MercomIndia.com. She has two decades of experience as an independent journalist and features writer, and her work is featured across various publications and genres such as business, food, and clean energy. More articles from Vijayalakshmi.
Get the most relevant India solar and clean energy news.