Glennmont and MN To Invest €700 Million for Renewables Expansion Across Europe
The strategy will identify and invest in proven renewable energy technologies
Clean energy fund manager Glennmont Partners from Nuveen, in partnership with Dutch pension fund manager MN announced the launch of the Nuveen European Core Renewable Infrastructure (NECRI) strategy to provide a mandate for both companies to invest in renewable projects across continental Europe.
As a part of the evergreen strategy NECRI, the companies will invest in projects on brownfield sites across Europe from the fourth quarter of 2022. This includes the Netherlands, the UK, France, Spain, Italy, the Nordics, Germany, and the other Benelux countries.
MN will invest €600 million (~$587.48 million) on behalf of its client PMT (Pensioenfonds Metaal and Techniek) in NECRI.
TIAA (Teachers Insurance and Annuity Association of America), Nuveen's parent company, will back the strategy with a €100 million (~$97.91 million) investment.
NECRI will identify and invest in proven technologies such as offshore wind, onshore wind, solar photovoltaic, hydro, and storage.
The new strategy will combine Glennmont's 15-year track record and asset management expertise in renewable energy with MN's considerable experience in asset management and socially responsible investment.
"The new strategy underlines Glennmont's ability to deliver for a wide range of investors through innovative green products and investment options. It will also enable us, for the first time, to leverage our team's operational expertise to maximize the entire life cycle of existing clean energy assets. As Europe aims to reduce its reliance on foreign fossil fuel imports, we will continue supporting our clients to accelerate the energy transition through their investments," said Joost Bergsma, CEO, and co-founder at Glennmont Partners from Nuveen.
In March, Glennmont acquired 161 MW of solar projects in Central and Southern Spain from Grupotec, a solar project developer and EPC contractor. The projects are expected to reach the ready-to-build stage in 2022 and 2023.
"The launch of NECRI to invest in renewable projects across Europe is a significant milestone for MN and its partnership with Glennmont, who have a strong track record in clean energy investment. Sizeable investments in clean energy are important as the negative effects of climate change are getting worse by the day. The new commitment from our client PMT puts deed to its decarbonization ambitions," said Sebastiaan Ranner, principal portfolio manager at MN.
In light of Russia's invasion of Ukraine, the European Commission proposed the REPowerEU roadmap to make Europe independent from Russian fossil fuels well before 2030 and boost energy efficiency while increasing greener power sources in the medium to longer term.
According to Mercom Capital's Solar Funding and M&A Report, the total corporate funding, including venture capital funding, public market, and debt financing in 1H 2022, stood at $12 billion.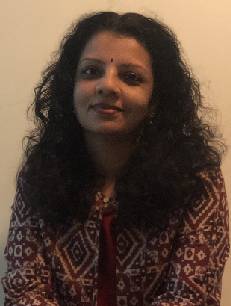 Vijayalakshmi is a staff reporter at MercomIndia.com. She has two decades of experience as an independent journalist and features writer, and her work is featured across various publications and genres such as business, food, and clean energy. More articles from Vijayalakshmi.
Get the most relevant India solar and clean energy news.