Germany to Adopt Sliding Market Premium Model in Renewable Energy Tenders
The measure will prevent overcompensating producers when prices are high
The European Commission has approved three additional measures to support electricity production from renewable energy sources in Germany under EU State aid rules.
The measures include a change from a fixed to a sliding market premium in the payment structure for tenders promoting innovation. The aim is to ensure that generators are not overcompensated when electricity prices are high. Generators will receive a market premium on top of the market price.
Under the fixed market premium model, the premium remains constant, even if energy prices rise or fall, leading to the overcompensation of producers. Whereas the sliding market premium is based on evolving market prices and covers the gap between the cost of generation and its market price.
Germany will also introduce financial incentives for consumers to invest in small rooftop solar installations to encourage more power to be fed into the grid instead of restricting to captive use.
An additional round of ground-mounted and rooftop solar tenders in 2022 will be issued for a  higher capacity. This is in response to the two rounds of tenders that were undersubscribed earlier this year. The July round of auctions received a tepid response, with bids for only 714 MW against 1.126 GW tendered.
As a new measure, in case the tender is undersubscribed, all bids can be awarded at the price offered.
The three measures aim to strengthen Germany's commitment to market-oriented mechanisms for supporting green electricity production, offering tailored measures for different renewable energy sources.
They are expected to supplement the German Renewable Energy Act and further contribute to achieving Germany's environmental targets and the EU's strategic objectives relating to the EU Green Deal.
"The new measures will prevent overcompensating producers in times of high electricity prices and help increase grid stability. These additional measures will further strengthen the objectives of the Renewable Energy Act scheme, while contributing to the reduction of greenhouse gas emissions and supporting the EU Green Deal objectives," commented Executive Vice-President Margrethe Vestager, in charge of competition policy.
Based on the law passed by the Bundestag (German Parliament), by 2030, renewables must be at least 80% of Germany's power capacity mix to ensure energy security. The country plans to install 215 GW of solar capacity by 2030.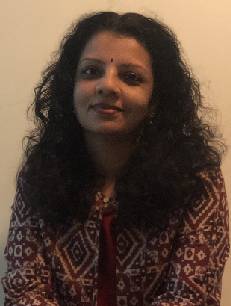 Vijayalakshmi is a staff reporter at MercomIndia.com. She has two decades of experience as an independent journalist and features writer, and her work is featured across various publications and genres such as business, food, and clean energy. More articles from Vijayalakshmi.
Get the most relevant India solar and clean energy news.