Ford Motor to Procure 650 MW Solar Energy to Power its Michigan Operations
This agreement will increase the total amount of solar installed in Michigan by nearly 70%
Automobile major Ford Motor Company will procure 650 MW of new solar energy capacity in Michigan following a clean energy agreement with DTE Energy, a Detroit-based diversified energy company.
The purchase is a strategic investment in Michigan through DTE's MIGreenPower program and is the largest renewable energy purchase ever made in the U.S. from a utility.
According to the Solar Energy Industries Association, the solar arrays will increase the total amount of installed solar energy in Michigan by nearly 70%, and Ford's purchase will avoid as much as 600,000 tons of carbon dioxide emissions annually.
DTE estimates that the construction of the solar arrays will create 250 temporary jobs and ten permanent jobs.
Ford has more than 600 businesses enrolled in DTE's MIGreenPower program and more than 62,000 residential customers. On an annual basis, MIGreenPower customers have enrolled in the program's 2.8 million MWh of clean energy, which has the environmental benefit equivalent to avoiding 2.2 million tons of carbon dioxide emissions.
Ford was the first large industrial customer to enroll in DTE's MIGreenPower program. The investment has expedited Ford's global goal of assembling every Ford vehicle manufactured in Michigan with 100% carbon-free electricity in ten years.
"This unprecedented agreement is all about a greener and brighter future for Ford and Michigan," said Jim Farley, president, and CEO, Ford Motor Company.
"We thank Ford for its continued commitment to using MIGreenPower to help decarbonize its operations and meet its sustainability goals," said Jerry Norcia, Chairman and CEO of DTE Energy.
With the net zero targets in sight, more and more major corporations have accelerated their transition to renewable energy for their power needs.
Earlier this year, E-commerce giant Amazon announced 37 new renewable energy projects worldwide, including solar, wind, and battery integrated projects, totaling 3.5 GW of clean energy capacity, in line with its target to achieve 100% renewable energy to power its operations by 2025.
In June this year, Microsoft Corporation signed a long-term renewable energy agreement with Amplus Solar for a 100 MW solar project developed in Rajasthan, India.
Mercom recently hosted its C&I Clean Energy Meet 2022 in Bengaluru, where C&I entities expressed their eagerness to switch to clean energy and save on their power bills in the long term.
The event organized by Mercom brought industry stakeholders and end consumers face to face to discuss how this transition could be made with ease. Mercom India plans to host more industry-focused C&I events in Pune, Chennai, Coimbatore, Ahmedabad, and Noida.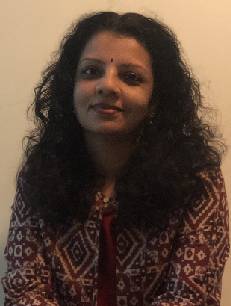 Vijayalakshmi is a staff reporter at MercomIndia.com. She has two decades of experience as an independent journalist and features writer, and her work is featured across various publications and genres such as business, food, and clean energy. More articles from Vijayalakshmi.
Get the most relevant India solar and clean energy news.