EV Logistics Platform EVIFY Raises $100,000 in a Seed Funding Round
The funds will be used to expand its operations to more cities
Surat-based Electric Vehicle (EV) startup, EVIFY Logitech, has raised $100,000 in a seed round from angel investors, including We Founder Circle.
The company provides a technology-enabled EV logistics platform and aims to provide green logistics-based end-to-end services to e-commerce giants. It plans to develop its platform more extensively by adding Geofencing, customized BMS, telematics, client insights, and driver and fleet management.
EVIFY intends to transform the country's last-mile deliveries to be electric and environment-friendly.
The company has partnered with food delivery giant Swiggy to deliver food orders through EVs in Gujarat. It has already started working on installing around 2,000 charging points in Surat for its fleet of EVs to reduce downtime.
"We are focused on setting our strong foot in Surat in the coming months through this funding round and develop our SOPs for expansion in multiple cities, including Vadodara, Ahmedabad, and Rajkot," said Pragya Mittal, Co-Founder and CMO of EVIFY.
With Hero Electric, the company has signed an agreement to purchase 1,000 electric scooters to be deployed in various Tier-2 and Tier-3 cities. The company has its driver application and dashboard, which helps them track drivers and their performance.
As of April 2022, around 3,00,000+ green km have been completed, and 50,000+ green deliveries have been made. The company has also planned to develop the charging infrastructure in the city's prime locations for better performance of its fleet. Their client list also includes Big Basket, Baba Express, and Ecom.
The platform also plans to install solar panels on its office rooftop, charging hubs, and warehouses.
In May this year, electric ride-hailing company BluSmart raised $25 Million in Series A funding to expand its EV fleet to six cities in India.
In January this year, another EV startup, Evage, raised $28million in a seed funding round led by RedBlue Capital, a U.S.-based venture capital firm.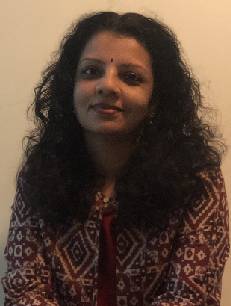 Vijayalakshmi is a staff reporter at MercomIndia.com. She has two decades of experience as an independent journalist and features writer, and her work is featured across various publications and genres such as business, food, and clean energy. More articles from Vijayalakshmi.
Get the most relevant India solar and clean energy news.