EV Charging Infrastructure to be Set Up Along 75,000 Miles of Highways in the U.S.
All the 50 States will have access to funding of $1.5 billion until FY23
The U.S. Department of Transportation has approved Electric Vehicle Infrastructure Deployment Plans for all 50 States covering approximately 75,000 miles of highway across the country.
With this approval, all States now have access to $1.5 billion under the National Electric Vehicle Infrastructure (NEVI) Formula Program.
The funding would go towards installing charging infrastructure, operation and maintenance costs of the charging stations, installation of on-site electrical service equipment, EV charging station signage, data sharing activities, and related mapping analysis and activities.
The NEVI formula funding under the Bipartisan Infrastructure Law, which makes $5 billion available over five years, will help build a convenient, reliable, and affordable EV charging network across the country.
The transportation sector is the country's largest source of greenhouse gas emissions. President Biden has set an ambitious goal for half of all new vehicles sold in 2030 to be zero-emissions vehicles.
Transitioning America's cars to EVs and building a robust network of public chargers are pathways to the goal of reducing emissions by 50-52% below 2005 levels by 2030. A robust network of public chargers is an important tool to support this transition.
"President Biden is leading the shift to electrify transportation—ensuring drivers can commute and charge confidently and affordably, and lessening our oversized reliance on fossil fuels while combatting climate change," said U.S. Secretary of Energy Jennifer M. Granholm.
Additional funding is also available under the $2.5 billion Discretionary Grant Program for Charging and Fueling Infrastructure, and the Inflation Reduction Act, which will help bring down the sticker price of EVs, provide tax credits to purchase new and used EVs and make $3 billion accessible to support access to EV charging for economically disadvantaged communities.
The Department of Energy (DOE) also provides a cumulative $7 billion in funding to support an end-to-end domestic supply chain for domestic EV battery manufacturing.
In July, DOE announced funding of $96 million to expand EV charging accessibility and maximize EV efficiency and affordability.
The United States would have up to 35 million EVs on the roads by 2030. This would generate around 100 TWh of new power demand annually, according to a report by Smart Electric Power Alliance.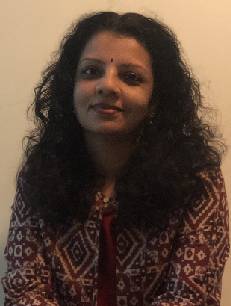 Vijayalakshmi is a staff reporter at MercomIndia.com. She has two decades of experience as an independent journalist and features writer, and her work is featured across various publications and genres such as business, food, and clean energy. More articles from Vijayalakshmi.
Get the most relevant India solar and clean energy news.