EPC Tender Issued for 60 MW Solar Project in Madhya Pradesh
The last date for online bid submission is October 28, 2022
Indore Municipal Corporation (IMC) has invited bids to select an engineering, procurement, and construction (EPC) contractor for the design, supply, installation, testing, and commissioning of a 60 MW solar power project at Samraj and Ashukhedi villages in Madhya Pradesh.
The successful bidder will also have to take care of the project's comprehensive operation and maintenance (O&M) for ten years.
The estimated project cost is ₹2.87 billion (~$36.06 million). The stipulated completion time is fifteen months from the award.
The last date to submit the bids is October 28, 2022. Bids will be opened the next day.
The scope of work also includes setting up interconnected transmission lines with 132 kV power evacuation equipment. It also includes long-term open access application, permission, and approval for captive power consumption generated from the project at Jalaud Pumping Station, Bhaklai Filtration plant, and HT consumer at IMC.
The cost of the tender form is ₹50,000 (~$628.14), and the bidders will also have to submit ₹15 million (~$188,462) as an earnest money deposit.
The successful bidders are required to submit a contract performance security amount equivalent to 5% of the contract value.
Bidders must have experience in executing 100 MW grid-connected ground-mounted solar power projects on a turnkey basis in the last five years. The projects must include design, supply, installation, testing and commissioning, operation, and maintenance of grid-connected solar power plant, transmission line construction, and switchyard/ substation bay (at least one project of 132 KV).
They should have commissioned either of the following in the last five financial years (2016-17 to 2021-22) – one ground-mounted solar power project of at least 48 MW capacity or two ground-mounted solar power projects of at least 30 MW capacity each, or three ground-mounted solar power projects of at least 20 MW capacity each.
Bidders must have an average annual turnover of ₹2 billion (~$25.13 million) in the last three financial years and a positive net worth for the last financial year. As per the last audited financial statement, they must also have a minimum working capital of ₹1 billion (~$12.56 million).
In March last year, the Indore Smart City Development Limited (ISCDL) issued a revised tender for consultants to set up 100 MW to 120 MW ground-mounted or floating solar power projects in the city.
Earlier this month, NHDC, a joint venture between the government of MP and NHPC, invited bids for an 8 MW ground-mounted solar photovoltaic project at Sanchi in the Raisen District of Madhya Pradesh.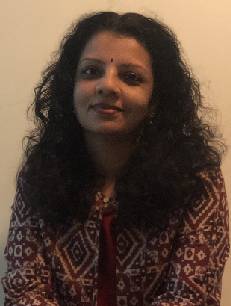 Vijayalakshmi is a staff reporter at MercomIndia.com. She has two decades of experience as an independent journalist and features writer, and her work is featured across various publications and genres such as business, food, and clean energy. More articles from Vijayalakshmi.
Get the most relevant India solar and clean energy news.