Electric Vehicle Battery Standards Amended for Enhanced Safety
The amendments apply to vehicles of L, M, and N categories with electric power trains
The Ministry of Road Transport and Highways has amended battery safety standards to prevent fire incidents in electric two-wheelers (E2W).
The amendments provide for additional safety requirements related to battery cells, battery management systems (BMS), onboard chargers, battery pack design, and thermal propagation due to internal cell short circuits leading to fires.
The amendments were based on the report by an expert committee constituted by the Road Transport Ministry.
Amendment 2 to AIS 156 comprises specific requirements for motor vehicles of the L category — motor vehicles with less than four wheels and an electric power train.
Amendment 2 to AIS 038 Rev.2  lists specific requirements for electric power trains of M category motor vehicles (vehicles with four wheels used for carrying passengers) and N category motor vehicles (vehicles with four wheels used for carrying both goods and passengers).
The Ministry also issued draft notification GSR 659 (E) to amend Sub-rule 4 of Rule 124 of Central Motor Vehicles Rules (CMVR) 1989 for mandating Conformity of Production for traction batteries used in electric power train vehicles.
The amended mandate and the proposed regulation will be effective from October 1, 2022.
In June this year, the Bureau of Indian Standards issued performance standards for EV batteries to ensure the safety of consumers in the wake of reports of EV fires across the country. The performance standard 'IS 17855: 2022' applies to traction battery packs and systems of electrically-propelled road vehicles that is harmonized with ISO 12405-4: 2018.
Earlier this year, Road Transport Minister Nitin Gadkari warned that any EV company found to be negligent in its manufacturing process will face heavy penalties, and a recall of all defective vehicles will be ordered. He wanted EV companies to take pre-emptive action to recall all defective batches of vehicles immediately.
Government think tank NITI Aayog issued the draft battery swapping policy urging manufacturers to ensure that an appropriate BMS is implemented to protect EV batteries from thermal runways leading to fires.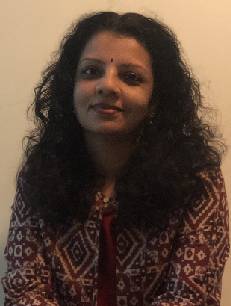 Vijayalakshmi is a staff reporter at MercomIndia.com. She has two decades of experience as an independent journalist and features writer, and her work is featured across various publications and genres such as business, food, and clean energy. More articles from Vijayalakshmi.
Get the most relevant India solar and clean energy news.