DOE Announces First Loan Guarantee for a Clean Energy Storage Project in Eight Years
The loan is for the long-term storage of green hydrogen at the Utah facility
The Loans Programs Office (LPO) of the United States Department Of Energy (DoE)  has closed a $504.4 million loan guarantee for an Advanced Clean Energy Storage (ACES) project in Utah. It is the LPO's first approval in the last eight years.
LPO has guaranteed the loan on a conditional commitment for the Utah project, banking on the long-term storage of green hydrogen. At the Utah facility, 220 MW of alkaline electrolysis will be combined with 4.5 million barren salt caverns, producing clean hydrogen.
The storage facility, touted to be the largest in the world, is aimed at green hydrogen production and is an ambitious milestone for President Biden's decarbonization and climate goals toward net-zero emissions by 2050.
With its low-cost, seasonal energy storage that will add to grid stability, the Utah facility is expected to create 400 construction and 25 operation jobs.
The DoE and the LPO have prioritized the President's goals to catalyze and support innovative energy projects. At the end of May 2022, 70 active applications for loans and loan guarantees are with the LPO.
The Intermountain Power Project in Utah experiences seasonal variations in clean energy availability. During the season that results in excess, the Utah facility will help in processing the excess renewable energy and storing it for future use.
Excess electricity at the Intermountain Power Project will also be stored and converted using the green hydrogen fuel to source the IPP project, initiating the transition of the present coal-fired plant to one that runs solely on clean energy by 2045.
The U.S. government aims to get approval for at least 25 GW of clean energy projects to be deployed on public lands by 2025, enough to power five million homes.
The U.S. government recently launched the Interconnection Innovation e-Xchange (i2X) initiative through the DoE to connect more green energy to the country's grid. The initiative will reduce the waiting period for clean energy sources in interconnection queues while lowering the grid connection rates.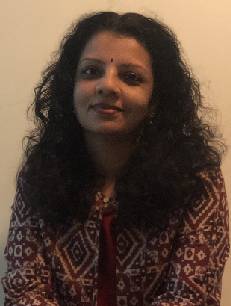 Vijayalakshmi is a staff reporter at MercomIndia.com. She has two decades of experience as an independent journalist and features writer, and her work is featured across various publications and genres such as business, food, and clean energy. More articles from Vijayalakshmi.
Get the most relevant India solar and clean energy news.