Clean Energy Deployment in the U.S. Slows Down in Q2 Due to Headwinds
The ACP report says solar projects were the most delay-prone during the quarter
The rate of clean energy deployment in the United States slowed substantially in the second quarter of this year, says American Clean Power's (ACP) Quarterly Market Report for Q2 2022.
ACP has warned that the slowdown will be unfavorable to the industry, especially when scaling up is needed to meet the growing demands.
As per the report, Congressional inaction, uncertainty on long-term tax policy, tariff and trade restrictions, transmission constraints, economic factors, and trade issues have impacted project development and increased the backlog of new project delays.
Other market headwinds that have impacted development include commodity prices, COVID pandemic-related delays, supply chain issues, and increased operating costs.
"Our member companies are ready to make the investment decisions necessary for building America's clean energy economy, but the current business and policy environment is slowing the rate of deployment," said Heather Zichal, CEO of ACP.
The operating clean power capacity comprises 139,143 MW of land-based wind, 65,749 MW of solar, 42 M.W. of offshore wind, and 6,471 MW/16,792 MWh of battery storage capacity. The total operating clean power capacity now is over 211 GW, enough to power 58 million homes in America.
But in Q2 2022, the industry saw a 55% decline in project installations from the same period in 2021, with 3,188 MW of utility-scale clean power capacity installed. Energy storage was the only technology to experience growth, with a 13% increase in installations.
Project developers brought 60 new projects online to the grid in the second quarter, representing $4.3 billion in capital investments. The industry installed 3,188 MW of new capacity from 41 solar projects, 14 storage projects, and five wind projects across 27 states.
Total installations for the year are now 9,795 MW, compared to more than 13,000 MW of projects brought online in the first half of 2021.
The report said the growth rate is slowing while the development volume is increasing. In the first quarter, the project runway grew by just 4% and 3% in the second quarter – much slower than the 12% average quarterly growth experienced throughout 2021.
During the second quarter, the industry started construction on 3,964 MW of projects, while 7,000 MW entered advanced development. There are 1,155 projects in the pipeline with a total capacity of 128,889 MW. This includes 40,656 MW under construction and 88,233 MW in advanced development.
Since the end of 2021, more than 32.4 GW of clean power projects have been delayed and have not yet achieved commercial operation.
Solar projects are the most delay-prone, accounting for 64% of the total, with nearly 21 G.W. of solar projects currently delayed – a direct result of misguided trade actions. The installations were down 53%. Wind, on the other hand, makes up 17% of total delays. Onshore installations were 78% lower compared to last year. Battery storage makes up 21% of total delays.
At this stage, projects in the pipeline include 57% solar, 18% onshore wind, 14% offshore wind, and storage the remaining 11%.
Procurement the bright spark
The ACP report cites an increase in clean power procurement as the only bright spark in the landscape. Procurement picked up as companies announced 8,502 MW of new power purchase agreements (PPAs) – a 35% increase from the previous quarter and a 27% increase from the second quarter of 2021.
Solar tops the choices of the new PPAs, accounting for 71% of announcements in the second quarter.
Earlier, ACP's energy storage monitor report with Wood Mackenzie noted that grid-scale installations were up four times the volume in Q1 2021, despite project delays and procurement challenges.
In June, President Joe Biden announced a 24-month duty exemption on solar modules and cells imported from Cambodia, Malaysia, Thailand, and Vietnam to ensure that the domestic solar industry has access to a sufficient supply of components. The duty relief was seen as a relief for the U.S. solar industry.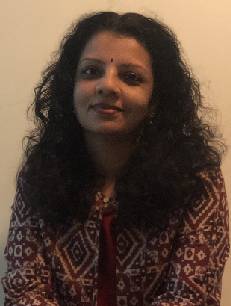 Vijayalakshmi is a staff reporter at MercomIndia.com. She has two decades of experience as an independent journalist and features writer, and her work is featured across various publications and genres such as business, food, and clean energy. More articles from Vijayalakshmi.
Get the most relevant India solar and clean energy news.