Brookfield Acquires Scout Clean Energy and Standard Solar for Over $1.5 Billion
Up to $2 billion will be invested from Brookfield Global Transition Fund I
Renewable energy investor Brookfield Renewable, together with its institutional partners, has announced the acquisition of two clean energy companies in the United States for over $1.5 billion.
Brookfield Renewable will acquire Scout Clean Energy for $1 billion with the potential to invest an additional $350 million and Standard Solar for $540 million with the potential to invest an additional $160 million.
Scout's portfolio includes over 1,200 MW of operating wind assets and a pipeline of over 22,000 MW of wind, solar, and storage projects across 24 states, including almost 2,500 MW of under-construction and advanced-stage projects.
Standard Solar has approximately 500 MW of operating and under-construction contracted assets and a development pipeline of almost 2,000 MW.
The investments will be made through Brookfield Global Transition Fund I, the largest fund in the world focused on the energy transition. BGTF I has raised $15 billion to invest across a range of transition opportunities.
After the acquisition, both Scout and Standard Solar will continue to operate as independent businesses within the Brookfield Renewable U.S. platform.
"We underwrote both transactions without the benefit of the Inflation Reduction Act, so the additional incentives now available represent a significant boost to each business. Our development pipeline in the United States is now close to 60,000 MW and is well diversified across wind, utility-scale solar, distributed generation, and energy storage. Combined with our existing fleet, we are well positioned for continued growth as owners and operators of one of the largest diversified clean power businesses in the country," said Connor Teskey, CEO of Brookfield Renewable.
The Scout and Standard Solar acquisitions follow a string of recent clean energy investments worth $3.5 billion by Brookfield Renewable in North America during 2022.
Brookfield Asset Management recently announced the final institutional close of a $15 billion raise for the Brookfield Global Transition Fund, focused on facilitating the global transition to net zero. Brookfield claimed that the fundraise is the largest ever dedicated to enabling the global shift towards net zero.
Brookfield reported revenue of $2.41 billion during the first half of CY 2022 and deployed or agreed to deploy $4.5 billion of capital across a wide range of renewable investments.
According to Mercom Capital's 1H and Q2 2022 Solar Funding and M&A Report, total corporate funding, including venture capital funding, public market, and debt financing, for the solar sector in the first half (1H) 2022 stood at $12 billion.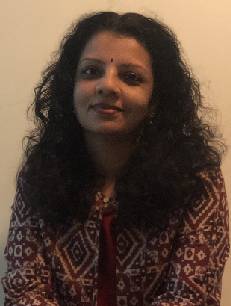 Vijayalakshmi is a staff reporter at MercomIndia.com. She has two decades of experience as an independent journalist and features writer, and her work is featured across various publications and genres such as business, food, and clean energy. More articles from Vijayalakshmi.
Get the most relevant India solar and clean energy news.