Bids Invited for 15 MW of Rooftop Solar Projects in Uttar Pradesh
The last date to submit the bids is October 7, 2022
The Uttar Pradesh New & Renewable Energy Development Agency (UPNEDA) has issued a notice inviting tender for empanelment of vendors to design, manufacture, supply, erect, test, and commission approximately 15 MW of grid-interactive rooftop solar projects under the CAPEX model on government buildings in Uttar Pradesh.
The successful bidder will also be responsible for the comprehensive warranty and maintenance of the project for five years from the project commissioning.
The estimated project cost is ₹675 million (~$8.27 million).
Bidders must submit an earnest money deposit equivalent to 1 % of the estimated cost. The successful bidder must furnish a performance bank guarantee equivalent to 3% of the contract's total value, valid for 18 months from the agreement's execution date.
The last day to submit the bids is October 7, 2022. Bids will be opened on the same day.
The successful bidder must install rooftop projects for capacities ranging from 1 kW to 10 kW for a cumulative capacity of 15 MW on government buildings.
The successful vendor must install the rooftop solar project within four months from the award of work and will be bound by the rate contract for 12 months.
Bidders should be registered/incorporated under the Companies Act, 1956 or Companies Act, 2013 or partnership firms (registered under section 59 of the Partnership Act, 1932) or limited liability partnerships (under the Limited Liability Partnership Act, 2002) or proprietorships or under the Society Act.
The solar modules must be manufactured using crystalline photovoltaic technology. They should be enlisted in the Ministry of New and Renewable Energy's (MNRE) Approved List of Models and Manufacturers.
The average annual turnover in the last five financial years should be at least 30% of the estimated project cost amounting to ₹202.5 million (~$2.48 million). Out of the five years, the best performing three years will be considered for evaluation.
Bidders should have supplied and installed the same or similar category products for 30% of bid quantity (4.5 MW) in the last five years to any central/state government organizations, including local bodies or autonomous institutions working under it.
The net worth of the bidders as of the last day of the preceding financial year (2021-22) shall not be less than 100% of the paid-up share capital.
A maximum of seven firms will be empanelled, and the approved lowest rate would be offered to other bidders subject to their rate falling within 25 % of the lowest rate (L1).
In July, UPNEDA invited bids to install and commission 38 MW of grid-connected residential rooftop solar systems of various capacities under Phase II of MNRE's grid-connected rooftop solar program.
In its recently issued draft Solar Energy Policy 2022, Uttar Pradesh proposed to achieve 16 GW of solar power projects by 2026-27, which includes 4 GW of rooftop solar projects.
Subscribe to Mercom's India Solar Tender Tracker to stay on top of tender activity in real time.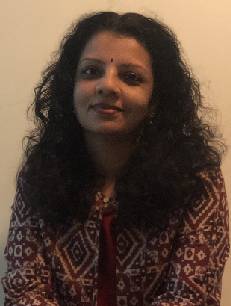 Vijayalakshmi is a staff reporter at MercomIndia.com. She has two decades of experience as an independent journalist and features writer, and her work is featured across various publications and genres such as business, food, and clean energy. More articles from Vijayalakshmi.
Get the most relevant India solar and clean energy news.