Maharashtra State Power Generation Company (MSPGCL) has invited bids to select a solar power developer (SPD) to set up a 105 MW grid-connected floating solar project at Erai Dam Solar Park in the Chandrapur district of Maharashtra.
The last date to submit the bids online is July 15, 2022. Bids will be opened on the same day.
Bidders must submit ₹1.054 million (~$13,518)/MW as an earnest money deposit. The successful bidder must furnish ₹2.107 million (~$27,024)/MW as a performance bank guarantee.
The power procured by Maharashtra State Power Generation Company from the project will be sold to the Maharashtra State Electricity Distribution Company.
Only commercially established and operational technologies can be used to minimize the technology risk and achieve the timely commissioning of the project.
The successful bidder should declare the project's capacity utilization factor (CUF) at the time of PPA, with the option of revising it once within the first year of commissioning. The declared CUF will not be less than 19% over a year.
Bidders should have developed floating solar projects with a minimum aggregate capacity of 30 MW or a floating solar project with a minimum capacity of 2.5 MW, out of which 1 MW should have been commissioned. They should have experience developing ground-mounted solar projects with a minimum aggregate capacity of at least 100 MW.
Alternatively, the bidder should have experience developing ground-mounted solar projects with a minimum aggregate capacity of 200 MW.
The experience required to develop the ground-mounted solar projects should be cumulative but in not more than three completed contracts. At least one such ground-mounted project should have a capacity of at least 50 MW.
The bidders' net worth should be positive as of the last day of the previous financial year. Their annual turnover should be at least ₹1.58 billion (~$20.26 million) during the last financial year.
Bidders must submit a solvency certificate of value not less than ₹480 million (~$6.16 million) for 105 MW duly certified by the nationalized or scheduled bank.
In March this year, Navi Mumbai Municipal Corporation issued a request for proposal to commission a 1.5 MW hydroelectric power project and a 100 MW floating solar project at Morbe dam in Raigad, Maharashtra.
Subscribe to Mercom's India Solar Tender Tracker for timely updates on all solar tenders issued by various agencies in India.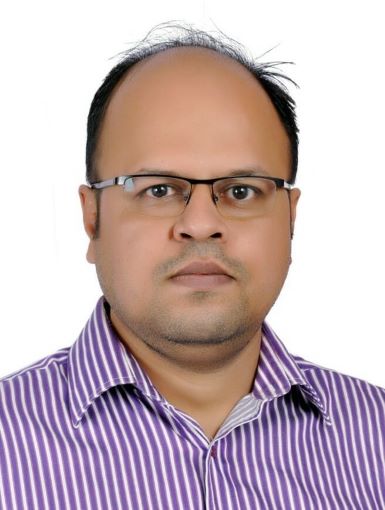 Rakesh Ranjan is a staff reporter at Mercom India. Prior to joining Mercom, he worked in many roles as a business correspondent, assistant editor, senior content writer, and sub-editor with bcfocus.com, CIOReview/Silicon India, Verbinden Communication, and Bangalore Bias. Rakesh holds a Bachelor's degree in English from Indira Gandhi National Open University (IGNOU). More articles from Rakesh Ranjan.