Ballard to Supply Fuel Cell Modules for India's First Hydrogen-Powered Trains
The trains will reduce annual carbon dioxide emissions by over 11 metric tons
Fuel-cell technology company Ballard Power Systems has secured a fuel cell module order from Medha Servo Drives, a rail system integrator, to develop India's first hydrogen-powered trains.
The two retrofitted diesel-electric commuter trains developed for Indian Railways will integrate 8 units of 100 kW FCmoveTM-HD+. They will have improved efficiency and power density than previous module generations.
The trains are scheduled to go into service in 2024, with the potential for additional retrofits following the initial deployment.
The estimated investment in the hydrogen fuel cell project will have a payback of less than two years as the cost of hydrogen is now less than diesel. The use of hydrogen will also reduce annual carbon dioxide emissions by over 11 metric tons and eliminate nearly a metric ton of particulate matter per year.
"Rail transportation is a critical piece of infrastructure across India, and we are proud to be taking the first steps to decarbonize this facet of our economy. With leading technology and strong project economics, we are optimistic about the future of zero-emission rail transport," said Kasyap Reddy, Managing Director of Medha Servo Drives.
"Our progress in decarbonizing the rail market is just beginning, as we work with leading rolling stock manufacturers, integrators and operators globally. We are excited to grow our fuel cell business in India and to power the first hydrogen-powered, zero-emission passenger trains in the Indian market," said David Mucciacciaro, Chief Commercial Officer of Ballard.
In January 2021, the Indian Railways Organization of Alternate Fuel (IROAF) invited bids to develop a hydrogen fuel cell-based hybrid power train for retrofitting the 700 HP diesel-hydraulic locomotives running on the Kalka-Shimla narrow gauge section in Himachal Pradesh.
Indian Railways aims to retrofit diesel-powered diesel-electric multiple units into a hydrogen fuel-based train, saving ₹23 million (~$309,718) per year. The technology will be tested on the diesel-electric multiple units on the 89-km Sonipat-Jind section of the Northern Railway.
Ballard has signed a memorandum of understanding with the Adani Group to evaluate the case for the commercialization of fuel cells in various applications in India. The two parties will explore opportunities for fuel cell manufacturing in India.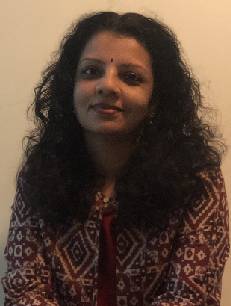 Vijayalakshmi is a staff reporter at MercomIndia.com. She has two decades of experience as an independent journalist and features writer, and her work is featured across various publications and genres such as business, food, and clean energy. More articles from Vijayalakshmi.
Get the most relevant India solar and clean energy news.