Solar Projects are Helping Generate Income, Create Jobs and New Skills in Rural Areas
Socio-economic development, an incidental contribution of the solar sector
The development of large solar power projects in rural areas usually gets a bad rap as it is associated with issues like land grabbing, deforestation, and disruption of the rural ecosystems. While these downsides to large-scale project developments cannot be denied, the positive impacts of these projects are often overlooked.
Solar energy projects are providing rural economies with new sources of revenue, employment and business opportunities, product and policy innovation, capacity building, and, most notably, affordable energy.
To find out more about the social and economic benefits of renewable projects in rural areas, Mercom spoke with project developers who shed light on the direct and indirect benefits their renewable energy projects have had on rural economies in the country.
Employment and Revenue Generation
Renewable energy projects can be a valuable avenue for income generation. As land is a vital component of any renewable energy project and can help in generating extra revenue for landowners.
Solar developer Azure Power Global Limited said that about 10-15% of their capital expenses, and around 70-80% of operational costs, are spent toward land leases, direct and indirect employment of locals during both the developmental and operational stages of a project.
"We generally lease land, which otherwise has few alternative uses, providing local communities with a stream of discretionary cash flow without displacing alternative business," said an executive from Azure.
While the sector has been attracting green energy enthusiasts for jobs in urban settings, projects in remote areas have created valuable employment opportunities that are otherwise scarce, especially for the uneducated and underserved.
These projects can create jobs during and after the project development stage in operation and maintenance of these projects on completion. Local laborers, electricians, among others, are hired for the duration of the development phase.
Azure also said it employs people from nearby local villages during the construction phase of the project and later provides direct and indirect employment through jobs like module cleaning, grass cutting, security guards, technicians, among others, for the operations and maintenance of the projects.
However, long-term jobs tend to be created indirectly. "One such example is of Jagir Singh, a lessor for our 2 MW project in Punjab, where he was employed as a security guard to look after the plant, and now, a decade later, he heads security for the plant," the company added.
Oorja Development Solutions, an off-grid solar provider, working on rural electrification using decentralized solar energy systems, told Mercom it has also seen success with its projects in terms of providing a social and economic boost for rural economies.
It has deployed pay-as-you-go community solar pumps in eastern Uttar Pradesh and western Assam, cumulatively reaching about 150 smallholder farmers. Oorja added that for every batch of six pumps installed, at least two full-time jobs are created in the local farming community.
Oorja noted that these were mostly 3 HP/3.2 kW solar pumps, each providing irrigation water to 15-30 farmers in Bahraich district, UP, and Bongaigaon district, Assam.
Education and skill training
Unskilled or semi-skilled men and women are hired from nearby villages and are trained to handle day-to-day pump operations, which include disbursing water, recording water usage, collecting cash payment, and driving water sales. Oorja also hires a solar technician in each district to attend to repairs and maintenance and assist with customer service.
Additionally, Oorja also creates temporary employment opportunities in these areas during the installation process. It hires 5-6 people from surrounding villages for electrical wiring purposes, civil works, and fabrication.
Renewable energy projects are also providing a bump in the income of rural households. Farmers and landowners who have integrated renewable energy production into their value chains have not only increased their income but also have diversified and stabilized it. This applies to the entire village economy.
The Mlinda Foundation, a non-governmental organization that focuses on rural electrification through the use of solar mini-grids, has also seen the social and economic benefits of their projects in these areas.
Its assessment has shown that there was a 23% increase in household incomes, a 7.3% rise in GDP per capita, and a 28% boost in village enterprise revenue since the deployment of its projects.
"We have a 50-village mini-grid project going on in remote villages in Jharkhand that is developing local economies, providing jobs, reducing economic migration, and driving economies to a low carbon economy," a representative from Mlinda told Mercom.
The organization said these projects have directly benefitted village microenterprises by providing them with reliable and accessible electricity throughout the day so they can function longer. Because of these projects and many other factors, the overall economic health of the villages rose.
Ancillary Benefits
Renewable energy projects are also helping drive new skill development, which is vital for economic growth in these rural settlements. Most people in these areas rely on jobs and skills that involve a significant amount of manual intervention and labor. This tends to be inefficient and negates any potential for growth.
The SELCO Foundation told Mercom that bringing in decentralized and sustainable energy, combined with appropriate technology and financing, can enable, and in some cases, revive livelihood opportunities in villages.
Having a reliable source of energy like solar can also support jobs in other sectors within the community that relies on energy, such as agriculture, blacksmithing, pottery, weaving, carpentry, among others, the sustainable energy promoter said.
"Preeti Joshi, an entrepreneur from Haligal, Karnataka, who started a small catering business after losing her husband, is now the only flour milling and roti entrepreneur in her entire town. She adopted the solar-powered roti rolling machine, which not only increased her productivity but also allowed her to focus on diversifying her business," the SELCO foundation said.
The integration of solar devices like these into value-chains
These indirect benefits are a result of the presence of these companies in rural areas for renewable energy project development in the first place. These villages would otherwise receive little to no such aids as government programs can often fail to reach them.
Oorja said it has focused on conducting farmer and community meetings to spread awareness about the benefits of solar irrigations and crop rotation. It added that before its intervention, farmers used diesel-powered motor pumps and practiced only one or two growing seasons a year.
It also educated farmers about how much water is needed for each crop and how to plan their irrigation requirements, allowing them to maximize their income generation potential from farming.
Path forward
All of these are by-products of renewable energy project development in rural areas. Their primary benefit remains their ability to provide these economies with affordable, reliable, and environmentally sustainable energy.
Unlike coal, gas, and even wind energy projects, distributed solar projects are highly flexible and can be adapted or customized to suit individual needs. They can be installed almost anywhere in any size and the need for land, and comprehensive infrastructure does not hinder their development as much as in the case of other energy sources.
Mercom recently reported that corporate social responsibility (CSR) funds by companies can be an effective tool for solar expansion and that in India, this expenditure has been on the rise. These funds, when used the right way, can bring about social and economic change in rural economies. A recent example of CSR would be the tender issued by BHEL to set up  122 solar-powered smart class facilities in government high schools of Yadgir district of Karnataka as part of its CSR.
"Solar projects are providing much needed economic stimulus to the country, especially in rural areas, in addition to clean power. The right government policies and financial support to the solar industry can translate to real income and jobs, which is sorely needed," said Raj Prabhu, CEO of Mercom Capital Group.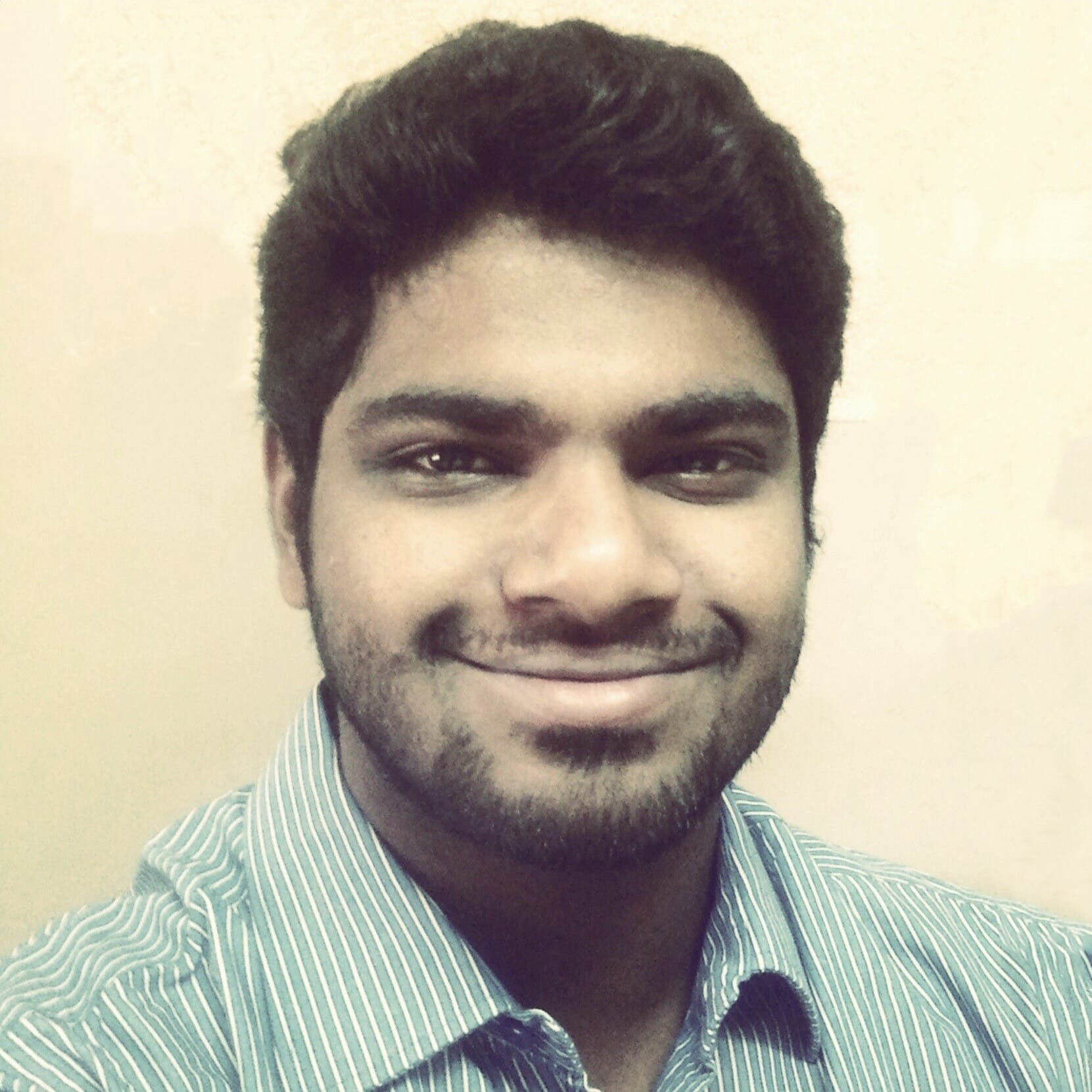 Nithin Thomas is a staff reporter at Mercom India. Previously with Reuters News, he has covered oil, metals and agricultural commodity markets across global markets. He has also covered refinery and pipeline explosions, oil and gas leaks, Atlantic region hurricane developments, and other natural disasters. Nithin holds a Masters Degree in Applied Economics from Christ University, Bangalore and a Bachelor's Degree in Commerce from Loyola College, Chennai. More articles from Nithin.
Get the most relevant India solar and clean energy news.