Chinese module supplier LONGi has entered into a strategic partnership with Adani Green Energy, the renewable arm of Adani Group, to supply 1.2 GW of its new generation Hi MO4 solar modules by 2020.
In a recent interview with Mercom, marketing director at LONGi Solar, Wang Yingge spoke about the current trends in module prices in the global market. He said, "Module and cell prices this year have been stable. But next year, mono PERC prices are likely to come down as the manufacturing capacity has been increasing. On the other hand, the polycrystalline market can't last for long as polycrystalline suppliers won't be able to make money because of their costs."
Earlier this year, LONGi joined hands with Hexagon Peak, the project development arm of Hexagon Holdings. Under the agreement, LONGi will supply 200 MW of its latest mono PERC modules. Singapore-based Hexagon Peak will use the modules for its pipeline of utility-scale solar projects that are expected to be commissioned by Q1 of 2021.
A few months ago, the company announced its financial results for the first half (1H) of 2019. The company's operating revenue in the 1H of 2019 reached ¥14.11 billion ($2.08 billion), a year-over-year increase of approximately 41.1%. LONGi's net profit stood at ¥2.01 billion ($296.46 million) in this period. The company attributed its performance to the "significant" growth in its overseas business because of its focus on monocrystalline modules. LONGi shipped monocrystalline modules of 2.4 GW capacity to the international markets, an increase of 252% over the previous year.
Adani Green Energy Limited (AGEL), announced its consolidated results for the first half of the financial year 2020 and the second quarter of FY 2020. In its press release, AGEL said it turned a profit of ₹10.2 million (~$142,542) in the second quarter of the year compared to a loss of ₹18.8 million (~$262,725) in the same period last year.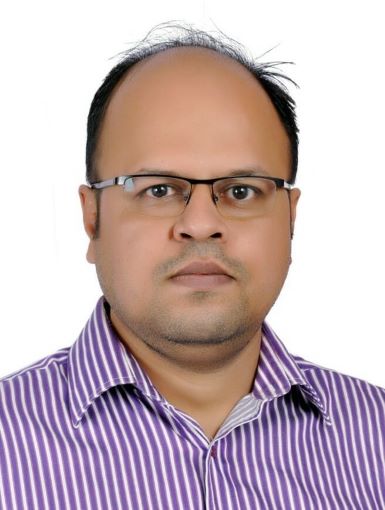 Rakesh Ranjan is a staff reporter at Mercom India. Prior to joining Mercom, he worked in many roles as a business correspondent, assistant editor, senior content writer, and sub-editor with bcfocus.com, CIOReview/Silicon India, Verbinden Communication, and Bangalore Bias. Rakesh holds a Bachelor's degree in English from Indira Gandhi National Open University (IGNOU). More articles from Rakesh Ranjan.