Here are some noteworthy cleantech announcements of the day from around the world:
Hindustan Power Exchange (HPX) launched the Day Ahead Market (DAM), Green Day Ahead Market (G-DAM), and Real-Time Market (RTM). HPX said the new segments would enable HPX's customers to meet their multiple trading needs and discover better prices for power transactions. G-DAM is the third segment that was launched today by HPX. The segment aims to provide a seamless platform for renewable energy producers, including solar, non-solar, and hydropower, to sell electricity with optimized price discovery.
ReNew Power signed a memorandum of understanding (MoU) with Egypt to build a green hydrogen factory in the Suez Canal Economic Zone. According to the MoU, ReNew Power will build a factory to produce 20,000 tons of green hydrogen annually, with investments worth $8 billion.
A consortium comprising Finnish energy utility Helen Oy and Ålandsbanken Wind Power Fund has commissioned the Nordex Group to supply and install 25 N163/5.X turbines for the 147.5 MW Karahka wind farm. The Karahka wind farm was developed by VSB Uusiutuva Energia Suomi Oy and was given building permission in January 2022. Since then, VSB, majority owned by Partners Group, has sold the wind farm to the consortium. VSB is still responsible for infrastructure work, which is due to begin in 2023. The wind turbines are to be supplied, and installation commenced by the Nordex Group in spring 2024. The Karahka wind farm will be built in the north of the town of Oulainen in the region of North Ostrobothnia in Finland, some 40 kilometers east of the Gulf of Bothnia.
Private investment group Pontegadea acquired a 49% stake in the Kappa photovoltaic complex in Manzanares for €27 million (~$27.39 million). The agreement values Kappa at €109 million (~$110.58 million), including project debt. The facility consists of three plants: Perseo Foton I, Perseo Foton II, and Perseo Foton III. It has 285,331 solar modules and supplies electricity from renewable sources to 71,000 households – or 177,500 people – avoiding the emission of around 107,600 tons of CO2 into the atmosphere each year, equivalent to the carbon dioxide absorption of 13.5 million trees. On November 11, Pontegadea invested €245 million (~$248.5 million) to take a 49% stake in Delta, a wind farm located in the province of Zaragoza.
Private investment house Ardian has agreed to buy a majority stake in French decentralized energy specialist GreenYellow in a deal that values the company at about €1.4 billion (~$1.42 billion). GreenYellow is an expert in decentralized solar photovoltaic production, energy efficiency projects, and energy services. GreenYellow's shareholders would remain associated with the company's value creation through reinvestment of €165 million (~$167 million). The disposal proceeds, net of the reinvested amount, would amount to €600 million (~$608 million) for the Casino Group. The transaction is expected to be completed during the fourth quarter of 2022.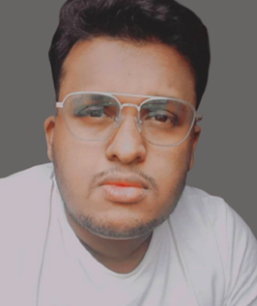 Arjun Joshi is a staff reporter at Mercom India. Before joining Mercom, he worked as a technical writer for enterprise resource software companies based in India and abroad. He holds a bachelor's degree in Journalism, Psychology, and Optional English from Garden City University, Bangalore. More articles from Arjun Joshi.