Goodbye Polycrystalline Solar Modules, Hello Mono PERC, HJT, Bifacial
New technology may not last longer than three to five years, going forward, because of the rapid pace of developments
Technology shift in the solar industry has been taking place rapidly across the globe, but India, a notoriously cost-sensitive market, has been slow to adapt and accept newer products.
Higher efficiency products are gaining market share, and costs are dropping quickly. The newer products are not only more efficient, but their benefits include longevity and the ability to reduce BoS (balance of system) costs. In India, the price differential between polycrystalline and monocrystalline continues to decline, and the shift is well underway.
Here is a look at the latest technological developments in solar cells and modules, and the factors that are holding India back from adopting them quickly.
Solar Cells and Modules:
The solar industry has almost entirely moved away from the polycrystalline, and polycrystalline passivated emitter and rear cell (PERC) based cells to more efficient monocrystalline cells, and more recently, monocrystalline PERC, also called Mono PERC.
"The fundamental nature of PV technology is such that higher efficiencies ultimately result in lower costs, so, eventually, with mass volumes and competition, high-efficiency modules will be priced at the same level or even lower than the conventional ones," said George Touloupas, Director of Technology & Quality at Clean Energy Associates, a U.S.-owned, global consultancy and quality assurance firm for solar and storage.
"About three years ago, radical technology changes started being introduced, initially gradually, like PERC cells and bifacial modules, and currently at a breathtaking rate, where all major suppliers are announcing big wafers, half-cut cells, multiple busbars, and dense interconnection technologies, like shingling or tiling, as well high-efficiency cells, such as TOPCon and heterojunction, frequently at the same time," Touloupas noted.
One factor that hindered the adoption of monocrystalline cells in India was their high price. However, mono PERC cells have become significantly more affordable and have nearly taken over the Indian market. Experts say that there is no longer any need for consumers to use polycrystalline cells and that they expect it to be completely phased out by the end of the year.
"2020 will see the demise of polycrystalline cells. Mainstream polycrystalline and polycrystalline PERC will be out," said Ponsekar P, Vice President at Risen Energy, a China-based solar module manufacturer.
He explained that polycrystalline cells have peaked in terms of their achievable theoretical efficiency. Mono PERC cells have a much higher theoretical efficiency threshold, and there is still a long way to go before it is maxed out.
"We are also seeing much higher jumps in terms of power output increases annually. Cell efficiency used to increase, on average, around 5 watts per year, but now we see jumps of around 50 watts annually, and because of this, the life cycle of any new cell technology will be around five years, going forward. No technology can afford to remain stagnant," according to Ponsekar.
The next step up for solar cells would be n-type heterojunction technology (HJT) silicon solar cells, according to experts. These cells have attracted a lot of attention because they can achieve conversion efficiencies up to 25%. They are still very complicated and expensive to manufacture and will continue to remain a niche or premium product until improvements in manufacturing processes to bring down prices.
"Out of the 140 GW of global capacity available in the market, more than 95-98% of demand is for existing p-type kind of technology. N-type is restricted to 2-2.5 GW capacity across the globe, currently," said Sai Charan Kuppili, Technical Director at Jinko Solar, a China-based solar panel maker.
India has, on average, been at least two years behind in adopting the latest technology. Experts believe that the country will take at least two years longer than others before it moves from the existing p-type cells to n-type HJT cells.
Speaking about HJT technology, Rohit Kumar, Head of Indian Subcontinent at REC India, said, "Heterojunction cell technology combines the advantages of crystalline silicon cells and thin-film technology within a single cell structure. This means efficiency levels of over 25% are now within reach. Where a conventional crystalline solar cell uses a single material, silicon, in an HJT cell, the junction is formed between two different materials: crystalline and amorphous silicon, with the junction, therefore referred to as a heterojunction. This creates numerous performance benefits compared to conventional cells."
Kuppili believes that going forward, we can expect existing p-type Mono PERC cells to dominate the Indian market for at least the next eight quarters, as this is the same amount of time it took for India to move from polycrystalline to monocrystalline cells," said Kuppili.
Bifacial solar modules produce power from both sides of the module using power reflected off the ground, increasing overall power generation. These modules are more expensive than monofacial modules, but the added power generation capacity makes up for the additional cost.
These modules have only been slowly proliferating the Indian market recently, whereas they have been adopted widely abroad. India, being a cost-sensitive market, has always lagged when it comes to adopting new technology. Since most developers in the country operate on the CAPEX model, they try to keep costs down.
"The whole approach of India is to keep capital expenditure as low as possible. It will take some time to adjust. As far as India is concerned, there is no demand for bifacial because developers want cheaper products," according to Ponsekar.
In addition to being able to generate more power, they also degrade slower and have an additional lifespan of five years compared to traditional backsheet based solar modules. One of the very few downsides of bifacial modules is that they require approximately 10-15% more area for installation as there needs to be enough space for sunlight to hit the downward facing side.
"Indian developers have just started to accept bifacial modules. Once the technology is optimized and prices come down, adoption rates will be much faster," according to Kuppili.
"India is not yet leading innovation as this needs to happen at an early stage. India hasn't started ingot or wafer manufacturing so far. There are only cell or module assemblers in the country. Cell manufacturers source the wafers from outside. If innovation is to happen, it has to start at the ingot level and not from the cell level. All you can work on is, optimization of materials – it's only material management. This is the reason why Indian players have been technology followers, not technology leaders," added Kuppili.
What is hindering the adoption? 
The biggest hurdles for the Indian market still lie in the policy and regulatory environment and the fact that India is a cost-sensitive market. Redundant processes, certifications, and approvals add to the overall costs, slowing down innovation and adoption of new technology and leaving the country lagging behind others in terms of technology acceptance.
Developers and manufacturers have almost unanimously agreed that processes and certifications like BIS (Bureau of Indian Standards) have only served to slow down technological innovation and adoption in the country. Mercom has previously talked about the grievances of solar industry stakeholders have with BIS and ALMM (Approved Lists of Models & Manufacturers). Industry players believe that these requirements create unnecessary delays and expenses.
Large manufacturers with multiple product lines will end up paying a hefty fee to enlist under ALMM. The fee structure also punishes innovation by charging fees if companies constantly release new models with increased efficiency or better technology. The fee structure does seem to be fair in its current form and must be further reviewed to encourage innovation and new technologies.
"New technology acceptance and innovation in the country is next to impossible because of the existing guidelines. They are highly restrictive toward new technology," explained Kuppili.
Additionally, the high initial costs of new technology have also kept India a step behind. New technology is always expensive upon arrival, and it takes a while before technology optimization can bring costs down. These high costs have been a deterrent for developers and manufacturers, preventing the latest technology from going mainstream.
Rohit commented, "At first, India comes off as a market where the price is the prime driver for decision making. Outside the utility segment, our experience over the years has been quite the contrary – with substantial demand for innovation, advanced technologies, quality, and performance offered at a justifiable premium. With a value-driven approach from manufacturers and industry stakeholders, we are confident that more and more customers will be keen to invest in advanced PV technologies."
"Markets like Europe, US, and Japan, where labor and land costs and power purchase agreement (PPA) prices are higher were the first to adopt these technologies, but all markets, including India, are eventually catching up, as the cost gaps and price premiums between these advanced technologies and the conventional ones are quickly shrinking,"  Touloupas added.
India's first of its kind manufacturing-linked solar tender, which successfully concluded earlier this year, shows the intent of the country to boost manufacturing. The COVID-19 induced supply chain disruption has pushed the government to seriously promote domestic solar manufacturing capacity starting from modules and cells to ingots, wafers, and ancillary components like back sheets, inverters, transformers, and others. Domestic manufacturing is just the start, but bringing in new and advanced technologies is what would make all the difference.
Image credit: REC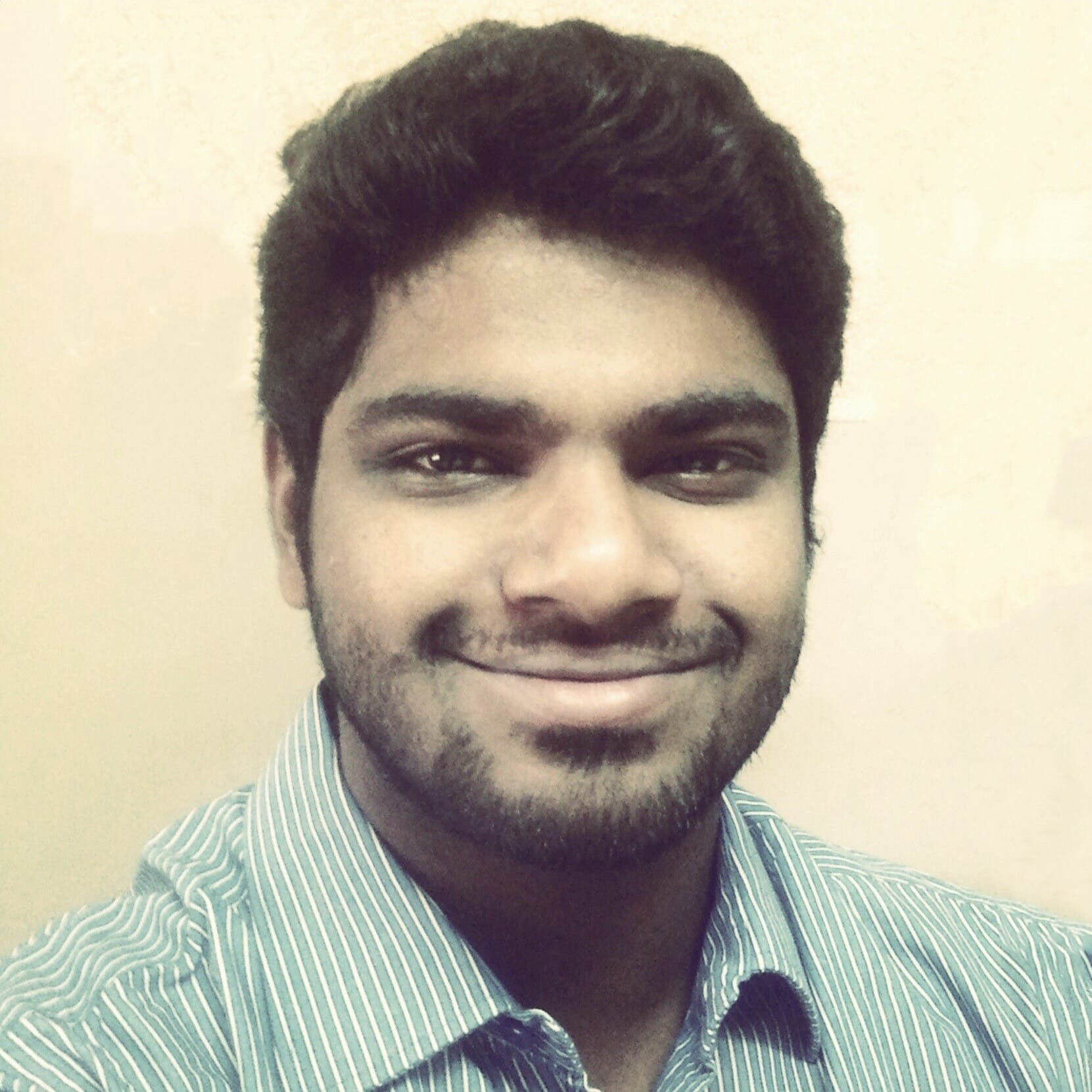 Nithin Thomas is a staff reporter at Mercom India. Previously with Reuters News, he has covered oil, metals and agricultural commodity markets across global markets. He has also covered refinery and pipeline explosions, oil and gas leaks, Atlantic region hurricane developments, and other natural disasters. Nithin holds a Masters Degree in Applied Economics from Christ University, Bangalore and a Bachelor's Degree in Commerce from Loyola College, Chennai. More articles from Nithin.
Get the most relevant India solar and clean energy news.