Gurugram-based Battery Smart, a battery-swapping network for electric two and three-wheelers, announced the closing of a Series A round funding of $25 million led by Tiger Global.
The company plans to use the funds to extend its offerings to more electric vehicle (EV) users pan-India by increasing the number of swap stations and expanding its partnerships with original equipment manufacturers (OEMs) and fleet operators. The funds will also be used to strengthen its Battery Assignment Technology.
"Battery swapping has incredible potential to fast-track the country's EV adoption, as it solves major deterrents like range anxiety, high up-front costs, and long charging downtimes. With this investment, we are looking to strengthen our technology for effective network planning and make key hires in our growing team," said Pulkit Khurana, Co-Founder at Battery Smart.
Battery Smart's battery-as-a-service model enables interoperable battery swapping for EVs in under two minutes and reduces the up-front investment a consumer bears by up to 60%. Its data-driven methodology and superior battery telematics have enabled its growth. Battery Smart has completed over 2.5 million battery swaps and has powered 80 million emission-free km.
The company targets a $17 billion swapping market by 2025, aiming for a swapping station at every square km area.
"Battery Smart's tech-powered battery-swapping network offers an innovative solution to power India's rapid adoption of EVs for food delivery and e-commerce, as they rapidly expand their footprint in key markets," said Connie Lee, Partner, Tiger Global.
Blume Ventures and Orios Ventures, which led its pre-series A round in December 2021, raising $7 million, also participated in the Series A round.
NITI Aayog's report released in February this year stated that India's annual battery market could surpass $15 billion (₹1.2 trillion) by 2030.
With electric two and three-wheelers expected to contribute up to 30% of first and last-mile vehicle sales by 2027, the demand is expected to rise to 260 GWh by 2030. A draft battery swapping policy was also published last month promoting the technology adopted through Battery Swapping as a Service model, ensuring lower up-front costs, minimal downtime, and lower space requirements.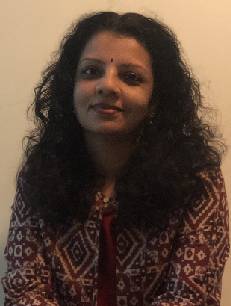 Vijayalakshmi is a staff reporter at MercomIndia.com. She has two decades of experience as an independent journalist and features writer, and her work is featured across various publications and genres such as business, food, and clean energy. More articles from Vijayalakshmi.